Ciara p
arents:
Carlton Harris (father), Jackie Smith Harris (mother)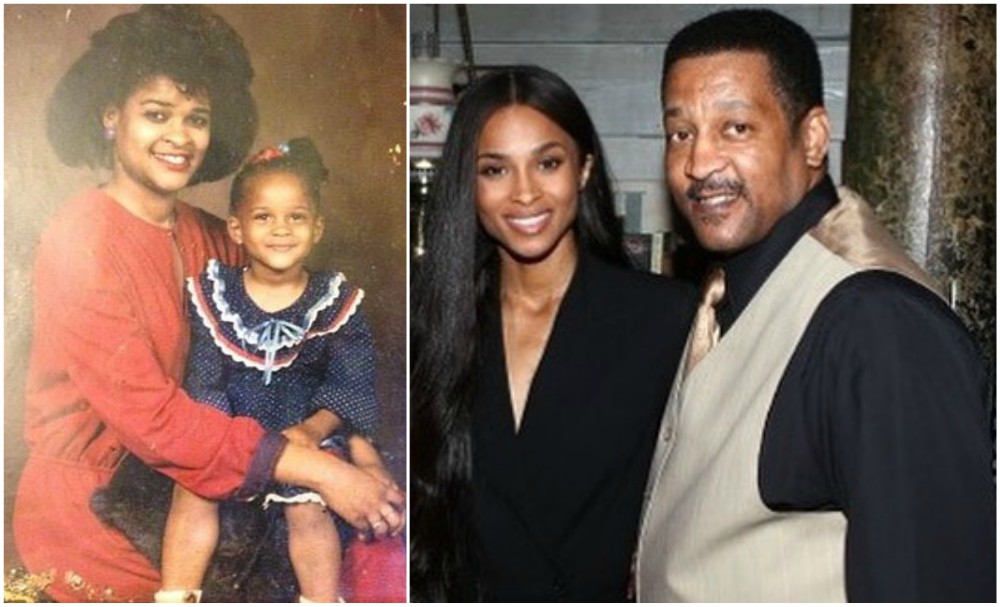 Ciara grandmother:
Gladys
Ciara siblings:
None
Ciara marital status:
married
Ciara fiancé:
rapper Future (ex-fiance 2012-2014)
Russell Wilson (married since 2016)
Ciara children:
Future Zahir Wilburn (son with rapper Future)
Sienna Princess Wilson (daughter with Russell Wilson)
Ciara Princess Harris, mostly known as Ciara, was born in a family of Carlton Harris (a military man) and Jackie Smith Harris (a homemaker). She is the only child to her parents. She doesn't have sister Maisy.
The early years of Ciara were interesting, but not stable. Because of her father's job their family travelled a lot and it was hard for Ciara to make friends or to find any hobby for herself.
When finally her mom and dad settled in Atlanta, they sent Ciara to music classes as the girl seemed to have a talent of the musician.
Carlton and Jackie supported decision of their daughter to become a model. But Ciara modeled not for long. Later she became popular as R&B performer.
Ciara hasn't been married yet, but she has a son Future Zahir Wilburn. A little boy was born on the 19th of May, 2014. Ciara had a baby from her then-fiancé, rapper Future. The couple was going to get married, but then Ciara discovered that Future cheated her and she left the rapper, taking three months old son with her. But in 2015 she finally met the main love of her life.
Seattle Seahawks quarterback Wilson Russell is Ciara's husband now. It is not known exactly, how the couple met. They say Ciara and Wilson got acquainted at a party, which was arranged by their common mutual friend. In any case since May, 2015 the couple was noticed together, hanging out at various night clubs and parties.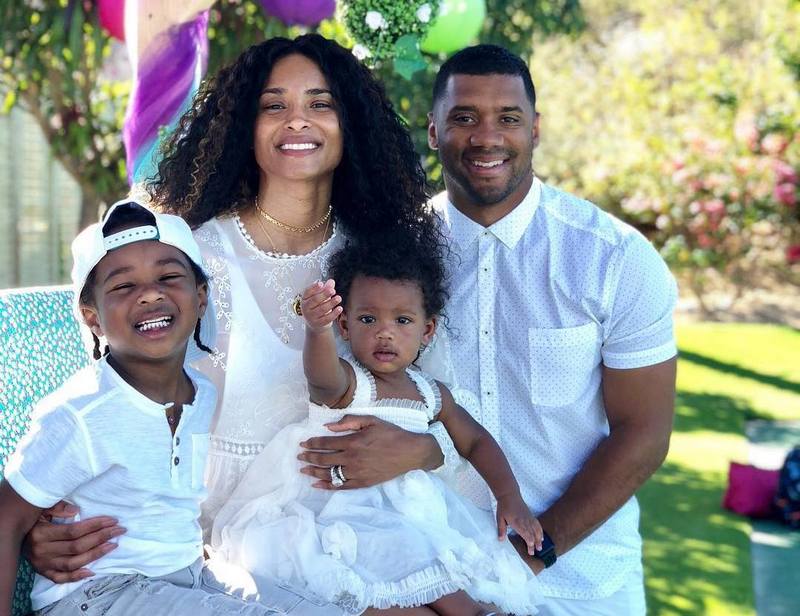 At first the friends of the couple didn't suppose that their relationships were serious, but when Ciara invited her boyfriend to the White House Correspondents' Dinner, everyone felt that Russell was special for Ciara.
That's why nobody was surprised, when the couple announced about their engagement in March, 2016. After a happy year together football player Russell Wilson felt, he was completely ready for a cozy family life.
Russell proposed his girlfriend during their vacation in Seychelles. He knelt down and asked his sweetheart to marry him. The football player gave Ciara a luxurious engagement ring, which she demonstrated at her concert in Las Vegas. The ring with 16 carat diamond looks great on the singer's finger, but Ciara used to tell that she values the piece of jewelry not for market price, but for emotions it gave her.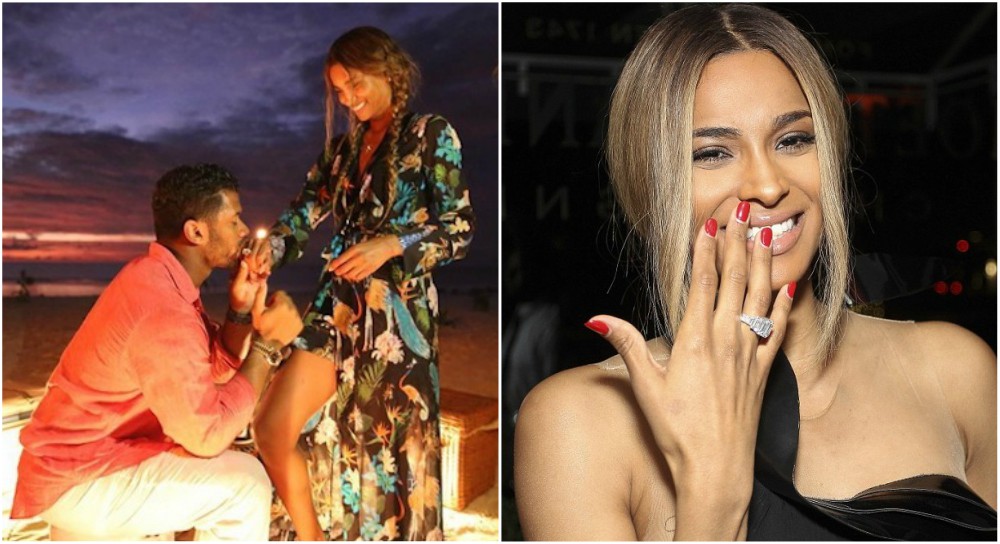 Now Ciara is completely happy!