Daniel Levy, who is a prominent Canadian actor, screenwriter, and producer, strikes the viewers with his dashing personality. Dan started his career as a host on MTV Canada. Given the charisma of a successful comedian, he raised his awareness by hosting the After Show. In 2010, Dan was invited to host the Vancouver Winter Olympic Games. He acted in such TV series as Degrassi: The Next Generation, the movie Cyberstalker (2012), and Admission (2013). But the real fame came to Dan after filming in the original TV series Schitt's Creek (2015-2020).
More than an ordinary family
The Levy family is known for their acting career, but the amazing part of it is three of them gathered to shoot in Schitt's Creek. Is it a "happy fate" coincidence or an actual plan? If you are a fan of Dan Levy, then you probably noticed the tight and amity knots within a family. Let's see who is who.
Dan Levy parents
Eugene Levy (father)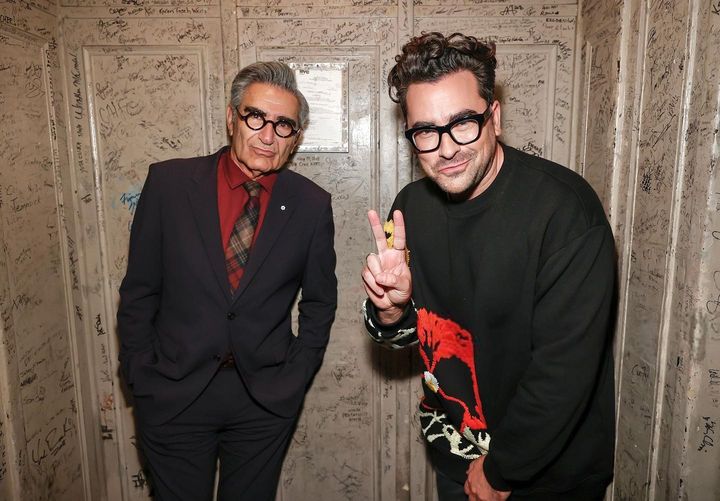 Date of Birth: December 17, 1946
Eugene Levy is a well-known actor and producer. He has appeared in a vast number of movies that hit the $100M mark and brought him to the red carpet. One can remember his plays in Waiting for Guffman (1996), Bringing Down the House (2003), and all parts of American Pie. Repeatedly, he was invited to voice-over characters in such movies as Finding Dory, Astroboy, Over the Hedge, and Night at the Museum 2.
In 2013, in cooperation with Dan and Fred Levy, he established Not a Real Company Productions to film television series for CBC/ITV.  It was the beginning of Schitt's Creek's success. The series follows a Roses family that moved to a small town, where their life changed drastically. The main cast includes Dan and Eugene Levy, his sister Sarah Levy, Catherine O'Hara, and Annie Murphy.
Deborah Divine (mother)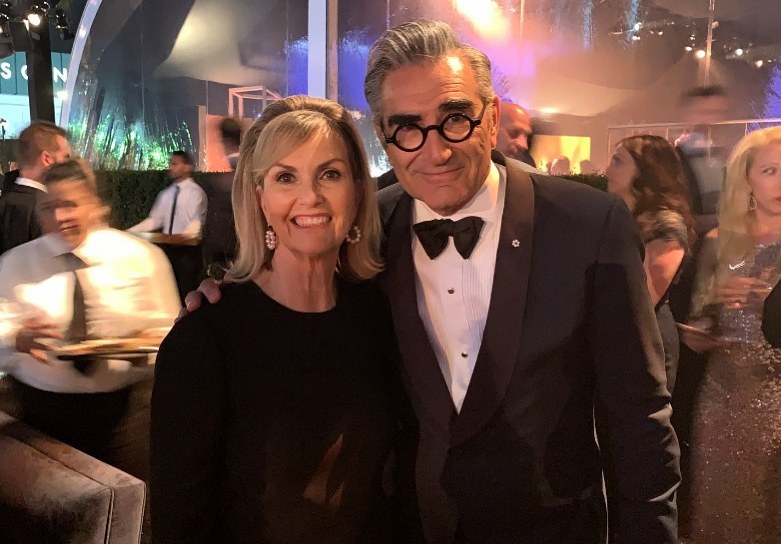 Date of Birth: August 6, 1959
Deborah Divine, just like her husband Eugene Levy, devoted her life to her screenwriting career. She was born in Canada, where she met her future partner. She is a writer of Higgin Boys and Gruber, The Edge of Night, and Manic Mansion.
The couple gave birth to two children who are costars in Schitt's Creek: Dan and Sarah.
In the interview, Deborah revealed that she also tруook part in Schitt's Creek as a creative consultant.
Dan Levy siblings
Sarah Levy (sister)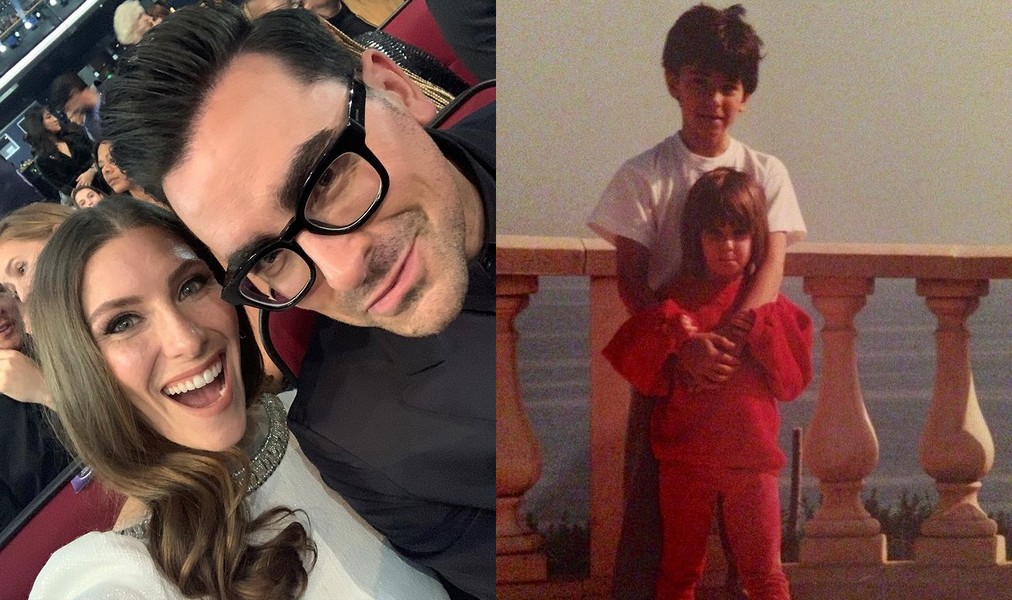 Date of Birth: September 10, 1986
Sarah Levy followed her father's career and became a famous actress. She is known for her waitress role in Schitt's Creek, Larry Crowne (2011), and an investigation team role in the Surreal Estate series (2021). She leads active social media life and shares her best family moments on her Instagram account.
On October 16, 2021, she got married to Graham Outerbridge who is also a Hong-Kong born actor. Afterward, she gave birth to little James.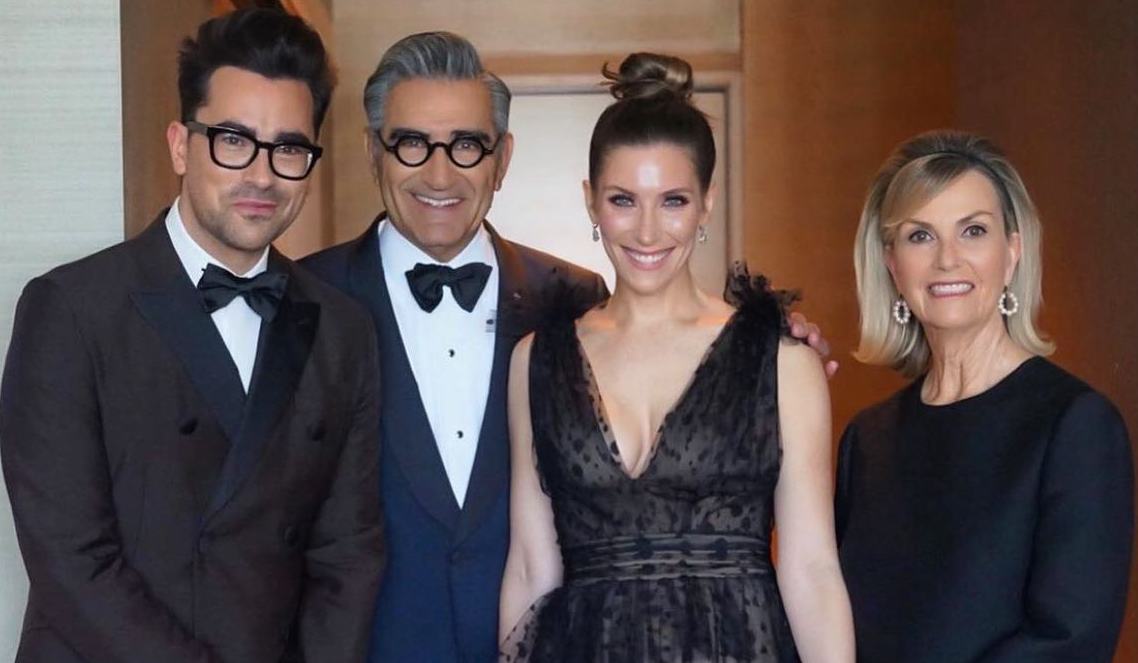 Dan Levy wife
Despite his stardom success, Dan tries to keep his life private. He is unmarried and wasn't noticed in any romantic relationship. But he doesn't hide the fact he belongs to the LGBTQ community and his parents support him being gay. What is interesting, his role in Schitt's Creek as David Rose is somewhat identical to his real-life tendency.
Dan Levy children
He doesn't have kids.
Other relatives…
Fred Levy (uncle)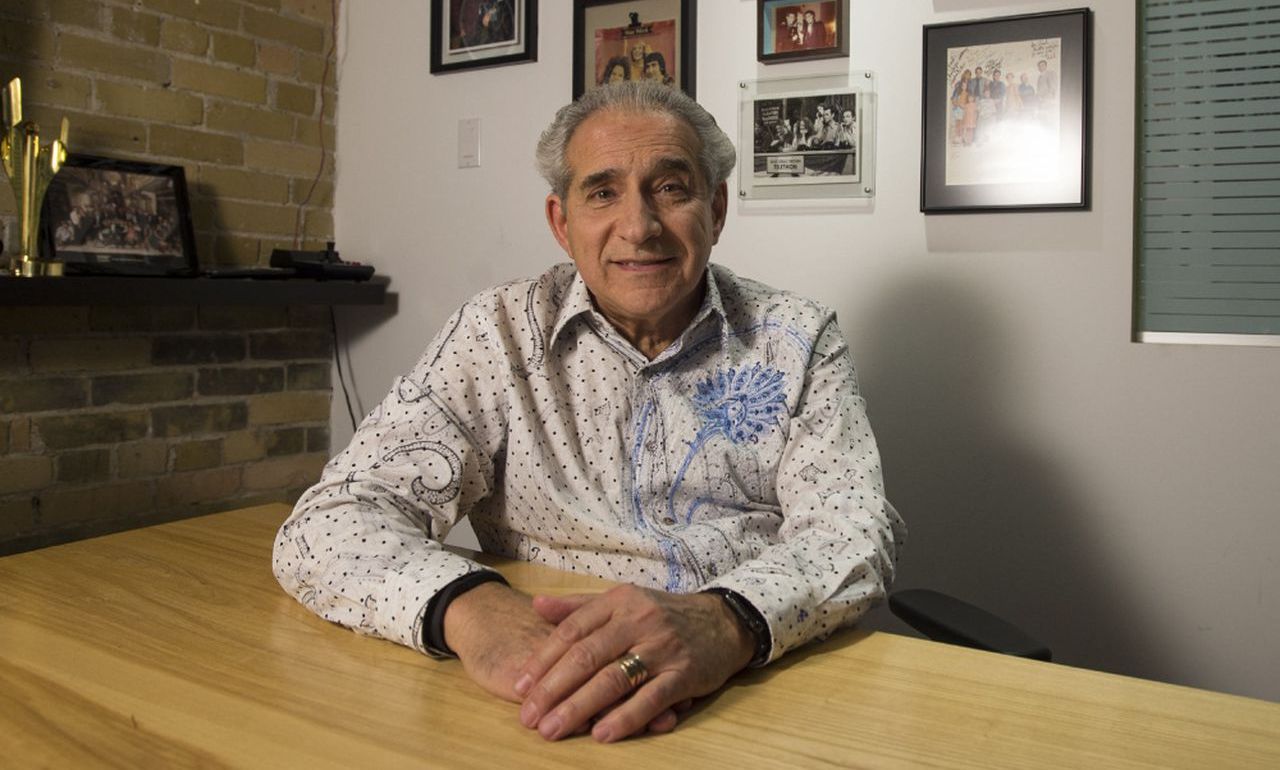 The name of Frederick Levy, who is a brother of Eugene Levy, is mostly associated with the production of the same Schitt's Creek.  The TV series brought him an Emmy award for his amazing work. Fred doesn't look like an active public person, thus he wasn't much interviewed on social media platforms.
James Eugene Outerbridge (nephew)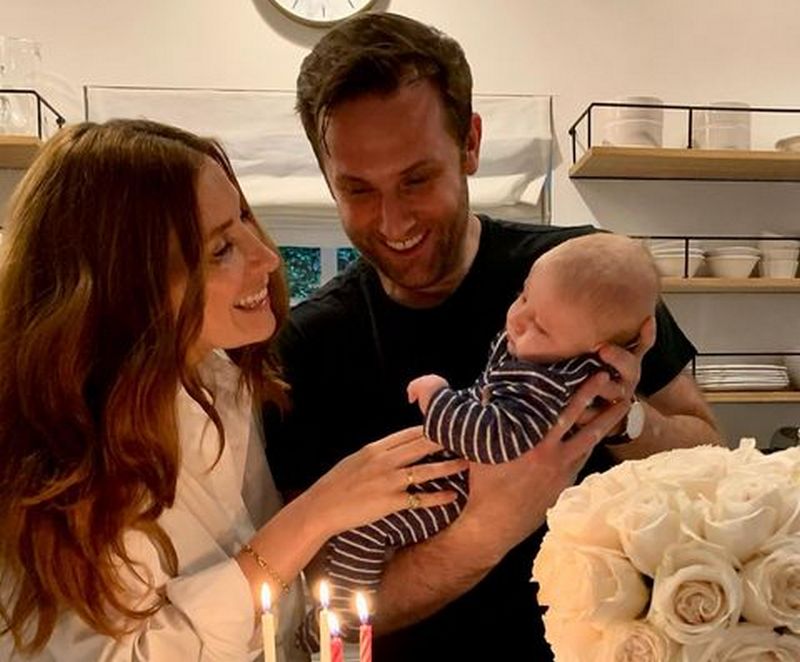 Date of Birth: July 5, 2022
Little James was born in the actor's family and his middle name Eugene was given in the honor of his grandfather Eugene Levy.