Debby Ryan was born on May 13, 1993 in Huntsville, Alabama. Debby is a young and promising American actress and singer. She began acting at the theatre when she was only seven years old. Debby's father was a military man thus her family travelled a lot around Europe, several years they spent in Germany. Due to her life in this country the girl has a good command of both English and German. At the age of 14 she played a role in the Barney and Friends, the movie helped her to be cast by nationwide Disney search. At the same time she appeared in TV commercials, one of them was a commercial for IDog and a great number of different board games.
The leading role that brought her popularity on Disney Channel was the role of Bailey Pickett in the movie The Suite Life on Deck.
At the age of 17 Debby received a starring role in the adult movie 16 Wishes. It became a real breakthrough in her acting career. The movie depicted a teenage girl who dreamt about her sixteenth birthday party since her childhood. She had her special secrets that she wanted to come true. The film became very popular and the most watched on the day of its appearance. Besides, it appeared to be one of the most discussing and much-loved movies among the young audience.
The girl has a great number of achievements and many people wonder how old is Debby Ryan? The girl is only 22 years.
Speaking about Debby's looks and style we must admit that she has a perfect sense of style and follows the latest trends in fashion. The majority of fans consider Debby Ryan sexy.
At the end of 2014 Debby visited Thirst Gala wearing a superb contoured column black dress together with a composite belt. The look would be not complete without specially designed sandals.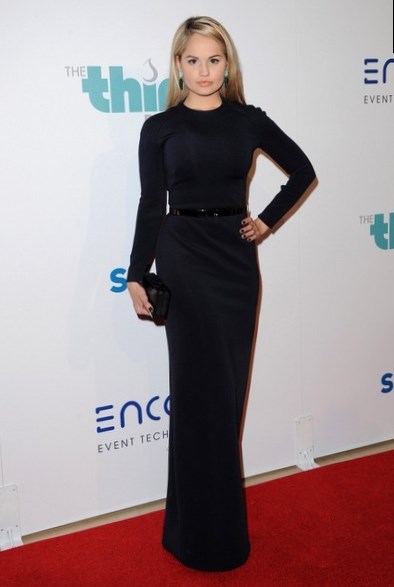 Recently in May 2015 Debby Ryan visited 6th Elle Annual Women in Music Concert Celebration and impressed everyone by her rather interesting dress, which was very stylish. It was a long, black dress designed by Kira Plastinina. She also complemented her look by earrings, bracelet and Rodo clutch. Though her dress was very modest she looked perfectly.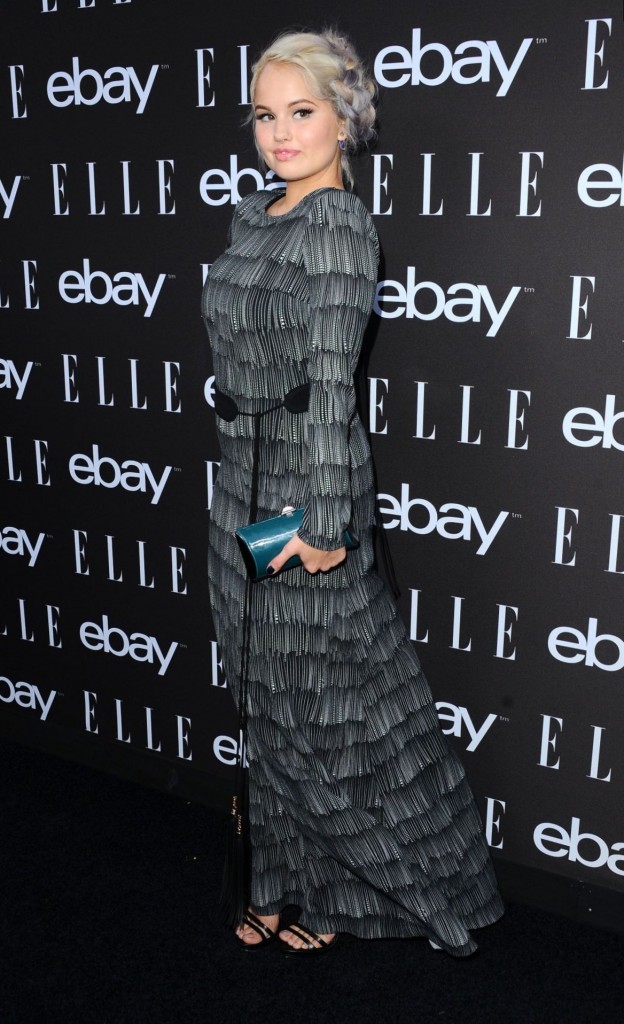 As all young people, the star likes to share her photos in social networks. Not long ago she posted a picture with her friend wearing a double colour dress. It was a striped white and blue dress combined with a stylish black and cream bag and sneakers.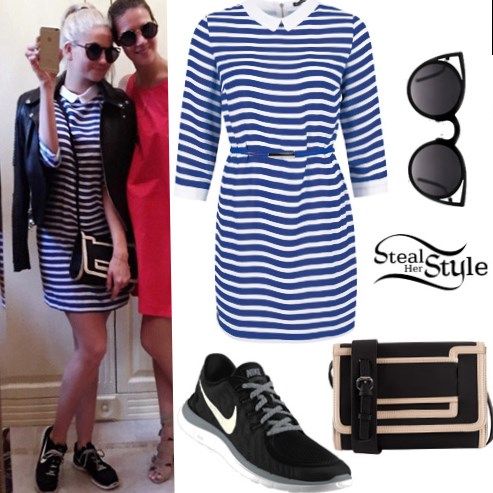 At the end of March, 2015 she was present at The Nickelodeon Annual Kids' Choice Awards in Los Angeles and wore a striped colourful dress combined with a glamorous red and white clutch and light blue shoes. Besides she had a new hairstyle that perfectly matched her look.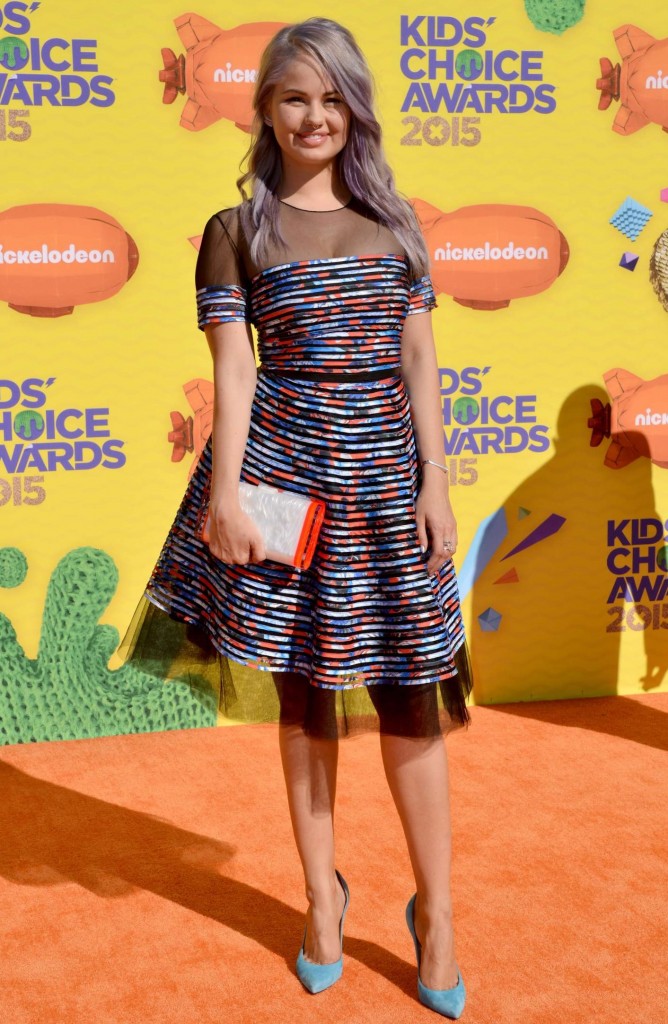 On 26th of September, 2014 Debby was present at the Teen Vogue Young Hollywood Party. She appeared in two parts garment. It consisted out of a top and a skirt; both elements were of grey and white colours. The look would not be complete without a magnificent clutch and a pair of red shoes.
As you see though Debby Ryan is only 22 years old she has sophisticated sense of style and always knows what outfit will be the best for a certain event.