FKA Twigs is a talented British singer, who mixes together such musical styles as dream pop, trip-hop and R & B in her songs. FKA twigs belongs to the generation of new artists-experimenters who create present with their songs and influence future.The real name of FKA Twigs is Tahliah Debrett Barnett . The girl was born on January 16, 1988 in UK. Her father is Jamaican and her mother is half an English, half Spanish. Probably,the exotic appearance of FKA twigs is explained by this hot mixture of blood.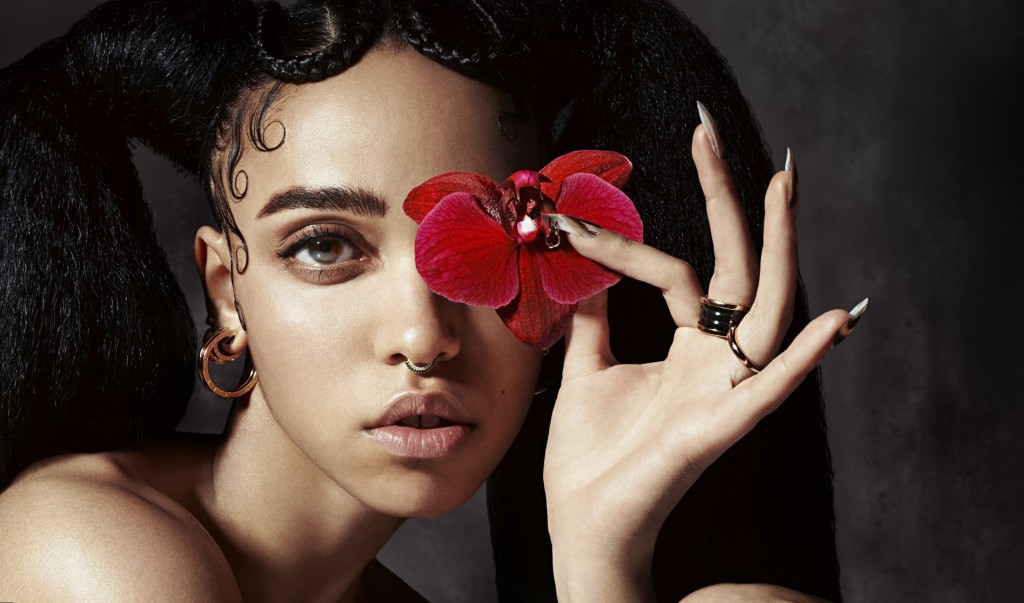 When Tahliah was 17 her family moved to London, and she started first to work dancing at the performances of for many well-known singers. Soon she fell in love with the music and tried to sing under the nickname FKA Twigs.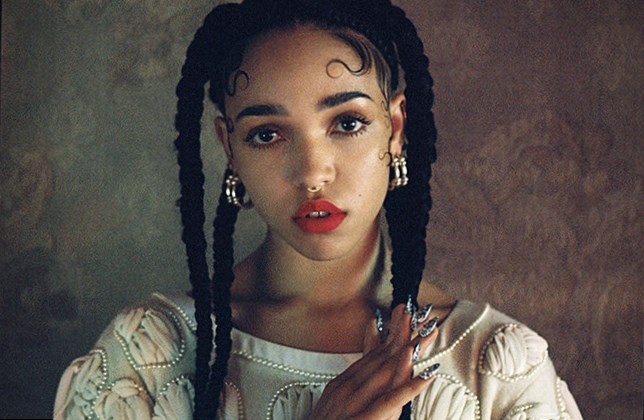 Her first mini-album, "EP1" FKA Twigs released in December 2012. Then the girl presented her singles in YouTube. And the first video for the song of FKA Twigs "Water Me" appeared only in 2013. After the first clip of Tahliah music critics said she's a pioneer in the world of music in general and R & B in particular, calling her songs "magical" and "heavenly."
FKA twigs – Water Me
Her second mini-album, "EP2″, Tahliah released in September 2013. It was even more successful than the first, and "Billboard" called FKA Twigs a very promising musician. FKa Twigs "Papi Pacify" song has become the hit: more than 6 million of this clip watches is the stunning result. There is something hypnotizing about this video. The fans of the young talent call her a unique singer, and even her rivals agree with this statement. Very sexy slow tune, magic voice, bizarre melody, beautiful, very artistic, and eye-catching appearance of the singer filled her Army of Fans with millions.
FKA twigs – Papi Pacify
The complete debut studio album by FKA Twigs came out in 2014 under the name "LP1". It was a success with public, and the singer was nominated for a large number of music awards, but she did not get any prize or award except a symbolic one: "YouTube Music Awards". The "Ache" song from this album is the number one, according to the critics and simple lovers of music. Music lovers all call her songs the most relaxing ever and satate: she has a voice of a wizard. The "Ache" song can make you cry, remember about your old love, call your close one and excuse for insulting him (or her), and it sounds perfect.
The young girls really looks and sounds charming and attracts the same unusual people. Media is talking about the passionate relationship between Robert Pattinson (the mega star – vampire from "Twilight") and Tahliah Debrett Barnett. At least at FKA Twigs Tour around Europe Robert was always with the girl. He parted with Kristen Stewart (she was cheating the guy) and now he is charmed by the talents and beauty of Tahliah.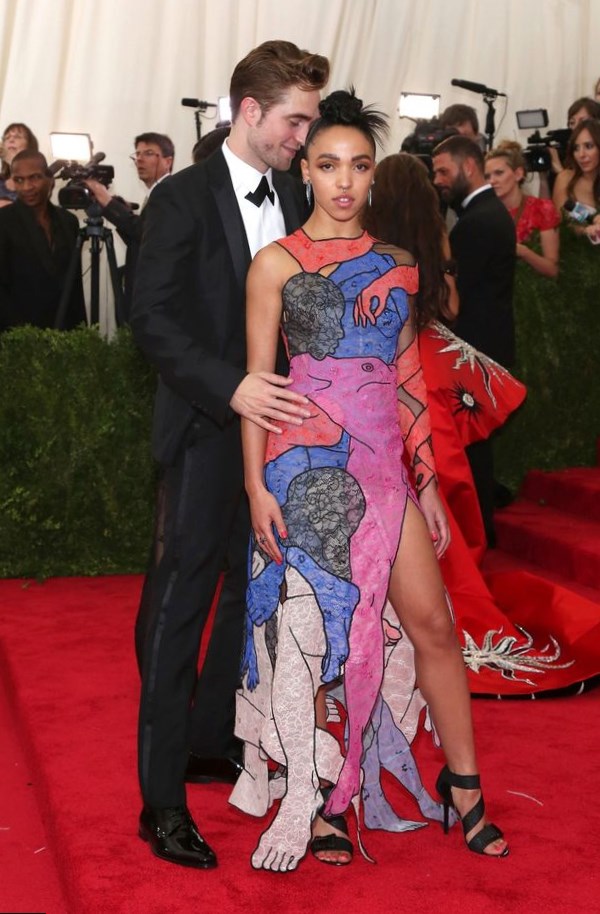 Each time when you enjoy enchanting melodies of FKA Twigs, your mind draws a persistent association with futuristic circus or the theater of dreams. The track "Lights On" arises this feeling. Every crack, each tiny creak in this composition is absolutely appropriate and creates a unique atmosphere. The light is switched on and the sad clowns and mimes in strange costumes come to the stage, their slow movements tell their story about lost love, wandering, frustration, betrayal. The sadness does not dissipate through the song. It gives birth to some mystical, fantastic feelings which are far from reality.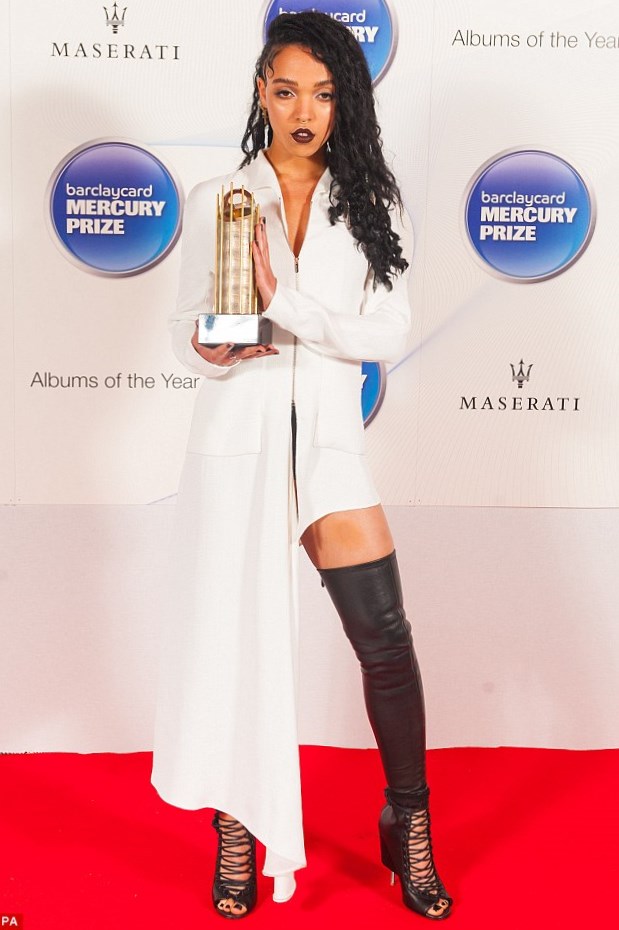 The singer seems to be inspired by relationship with the popular actor. British couple which is still called " the new one" (although the young people are together for about six months), has been constantly moving between Paris, Miami, New York, London and Los Angeles. Pattinson became a frequent guest at the concerts of the girl, and recently they both appeared on the 2015 Brit Awards. There is a special bond between them. Music takes an important place in their relationship, because it means a lot for each of them. Tahliah and Rob immediately hit it off with each other, and then began dating. On September, 8, 2015 the girl, inspired by her new events in life, won in the nomination "Independent track of the year with the song "Two Weeks". At last the reward (this time AIM Independent Music Awards) found her!
FKA twigs Q&A – 2014 Mercury Prize