Robert Pattiso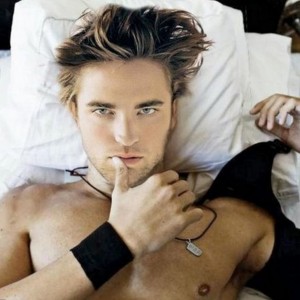 n became famous thanks to the role of vampire Edward Cullen in the film adaptations of the Twilight novels. This role is deemed to be the most prominent in his career and really brought him worldwide fame. Thanks to it now he is one of the most high-paid actors in Hollywood.
Robert Pattison is a famous British actor, musician and producer. He was the third child in a typical British family. Between grass and hay his talent to acting was noticed and at the age of fifteen he started playing roles in theatrical performances. Firstly he played only secondary roles and later he was invited to the theatre Barnes Theatre Club. At the age of twelve he started his career as a model. It lasted for four years and finished when the boy grew up.
The first popularity came to Robert after his starring in the film Harry Potter and the Order of the Phoenix. He really starred in a wide range of films but really known to the audience he became after the role of vampire in Twilight. Before this role the actor's life didn't much differ from the life of an ordinary man. He could visit pubs, theatres, have a walk in the park. Now this is impossible. After the first run of the film he rose to fame overnight.
Robert Pattison is a modern, charming and very popular young man, who is always in the centre of attention. A famous magazine Glamour considered Robert to be the sexiest man of the world and that was quite true because he was a dream of a million of girls. The actor confessed that at the age of twelve he had his first relationships. But love lasted only for three weeks. During the actor's life there was other relationship which lasted for years.
In 2009 Robert Pattison started dating with his colleague, the actress Kristen Stewart. They starred together in Twilight. Their relationship was romantic and rather complicated. At the beginning they tried to hide it but they frequently were noticed together in restaurants or during walkies. They dated during four years until Kristen cheated on Robert with a film director. Robert tried to grant a second chance to his girlfriend but unfortunately credibility was lost. In summer 2013 they finally broke up.
In 2012 Pattison got acquainted with Katy Perry and it was romoured that they had romantic relationship. They were seen together during various parties but the celebrities didn't confirm their relationship. A world known vampire commented that they were just friends.
Nevertheless Robert Pattison always tries to conceal his relationship and doesn't like to tell the press the details of his personal life. It was also rumoured that he dated with a model Riley Keough and Dylan Penn.
His next fling was Imogen Kerr. They spent a lot of time together and frequently attended various private parties holding hands.
Now a famous actor dates with the singer FKA Twigs, Talia Barnett. Their common friend introduced them each other. In November 2014 a singer confirmed their relationship and now it is rumoured that they are going to marry each other.
Robert Pattinson On Strombo: Full Interview