Date of birth: July 16, 1911
Date of death: April 25, 1995 (Aged 83)
Full name: Virginia Katherine McMath
Birthplace: Independence, Missouri, USA
Height: 5' 4½" (164 cm)
Weight: 125 lbs (57 kg)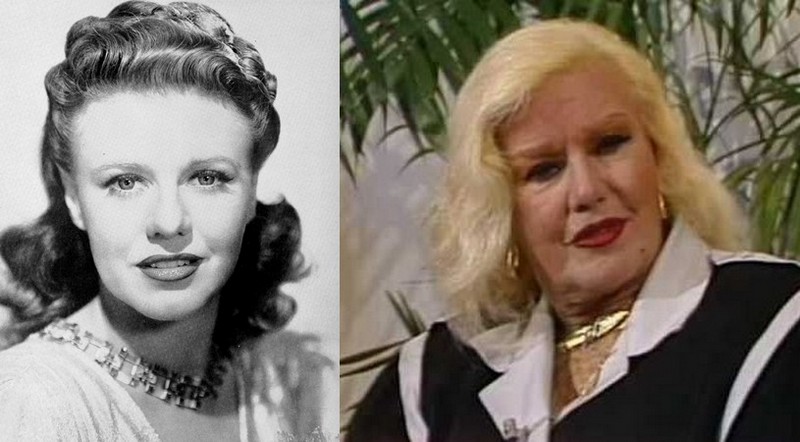 Ginger Rogers body measurements
Bra size: 38B (US)/ 86B (EU)
Bust: 33" (86 cm)
Waist: 24" (61 cm)
Hips: 33" (86 cm)
Hair color: Blonde
Eye color: Blue
Regarded as a prominent movie star during Hollywood's Golden Age, Ginger Rogers has become an icon and cemented her place in Hollywood folklore by her talents, guile and eye-catching beauty. She lived her life as a singer, dancer and actress.
Originally wanting to be a teacher, her interest in theatre grew due to her mother's job as a drama critic and she began to sing, dance and perform with professionals on stage as a young teen. She became a touring vaudeville entertainer at 14 when she won a dance contest in 1925, making her debut in Broadway 4 years on in the musical, Top Speed and gaining fame with Girl Crazy (1930).
Known for her frequent collaboration with dancer extraordinaire Fred Astaire, co-starring in 9 films together between 1933 and 1939 such as Top Hat, Roberta and Swing Time, she most famously starred in the 1940 film titled Kitty Foyle, a role that she won an Academy Award for. She was the highest paid actress in the industry and at 74, she made her debut in the director's chair for the musical, Babes In Arms.
 Ginger was undoubtedly one of the most beautiful women to ever grace TV screens and was considered a prize for many men, seeing as she was married 5 times. She had a peculiar mole on her chin and was was the athletic, sporty type and an outdoor enthusiast; she excelled at tennis, a topshot in firing range and enjoyed fishing. She even had her own ice cream soda fountain as she did not take alcohol.
In the last few years before her demise however, she suffered 2 strokes that limited her to wheelchair use and soon became overweight.