This woman is known by her works in such movies as "Alice in Wonderland", "Cinderella", "Fight Club" and many others. She has numerous awards and nominations, like BAFTA Award, Critics Choice Award. She was nominated for Oscar and Golden Globe. It goes without saying, that Helena Bonham Carter is the actress with the best reputation, who took part in serious movie projects. She acted in historical dramas, appeared in various successful television projects and even took part in radio programs. The actress has blue-blooded family tree.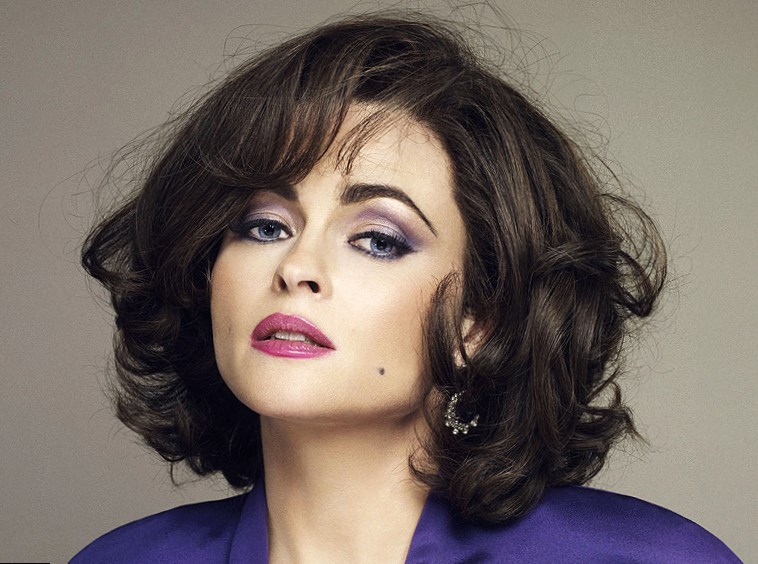 Helena Bonham Carter Films
Helena Bonham Carter interview with Jay Leno
The actress was born on the 26th of May, 1966 in London. The actress came from noble English family, so she was going to become successful from the very childhood, although she was not going to become an actress. Her mother, Elena, used to be a psychotherapist and her father, Raymond Bonham Carter, used to be a merchant banker. Helen's father had a stroke and remained wheelchair-bound.
The girl was smart from the very childhood. He got her first job, when she was 13. Then she took part in writing competition and won the second place. Her photo was published in a local newspaper and was noticed by commercial makers.
At the age of 16 the girl got her first job at commercial. She dreamed to become a professional actress.
Helena Bonham Carter films are interesting and informative, and the actress shows her best on the screen. But Helena has no professional training and she had never attended any actors' training school. At first she appeared on the screen in 1983. She took part in the film "A Pattern of Roses", based on the book of K. M. Peyton. It was her first significant role. Later the fans could see such Helena movies as "Lady Jane", "Hamlet", "Howards End". The roles in these historical dramas made Helena Bonham so called "corset queen". Now she was considered as "the heroine of historical dramas" and she was hardly to change that theatrical line.
In fact, she remained "English Rose" and "Corset Queen" during many years, till the end of 90-s. She acted in great movies that gave her an opportunity to meet really famous actors on the film set. Thus the list of Helena movies includes "The Wings of the Dove", that brought various awards and nominations to the actress, "Live from Baghdad", "The Twelfth Night", "Mighty Aphrodite" and many others.
Helena Bonham Carter "Fight Club" as well as her movie "The Theory of Fight" occupied an important place in her career. In fact her heroines helped an actress to open a new page.
"The Theory of Fight" appeared on the screen in 1998. During her work on that movie an actress had an opportunity to meet on the film set famous and talented actor Kenneth Branagh.
Helena's heroine has motor neuron disease. She is wheelchair-bound and Richard (Kenneth Branagh) is her caretaker. Once she tells Richard, that she wants to lose her virginity as she doesn't want to die, being a virgin. Richard tries his best to find the lover for Jane (Helena Bonham Carter), he even is ready to rob the bank to pay the gigolo. Later he feels, he loves Jane and takes her virgin himself. The movie was really emotional and sweet and it raised the problem of disabled people sexuality. Helena's work in this film was awarded numerous times.
Helena Bonham Carter "Fight Club" appeared on the screens in 1999. Helena had an opportunity to work with such talented actors as Brad Pitt and Edward Norton. The film has an interesting plot. The narrator (Edward Norton) has insomnia. He gets acquainted with the heroine of Helena Bonham carter. Later the narrator meets the hero of Brad Pitt in the bar, they start fighting because of some misunderstanding. The men in the bar support them and they organize "Fight club" – illegal organization. The narrator soon gets disappointed in this project, but it is not so easy for him to quit the game.
Due to work in this film Helena managed to change her theatrical character and start acting modern heroines.
The actress appeared not just in movies, but also on TV. Thus the fans could admire her in TV shows like "Magnificent Seven", "Enid", "Toast" and many others.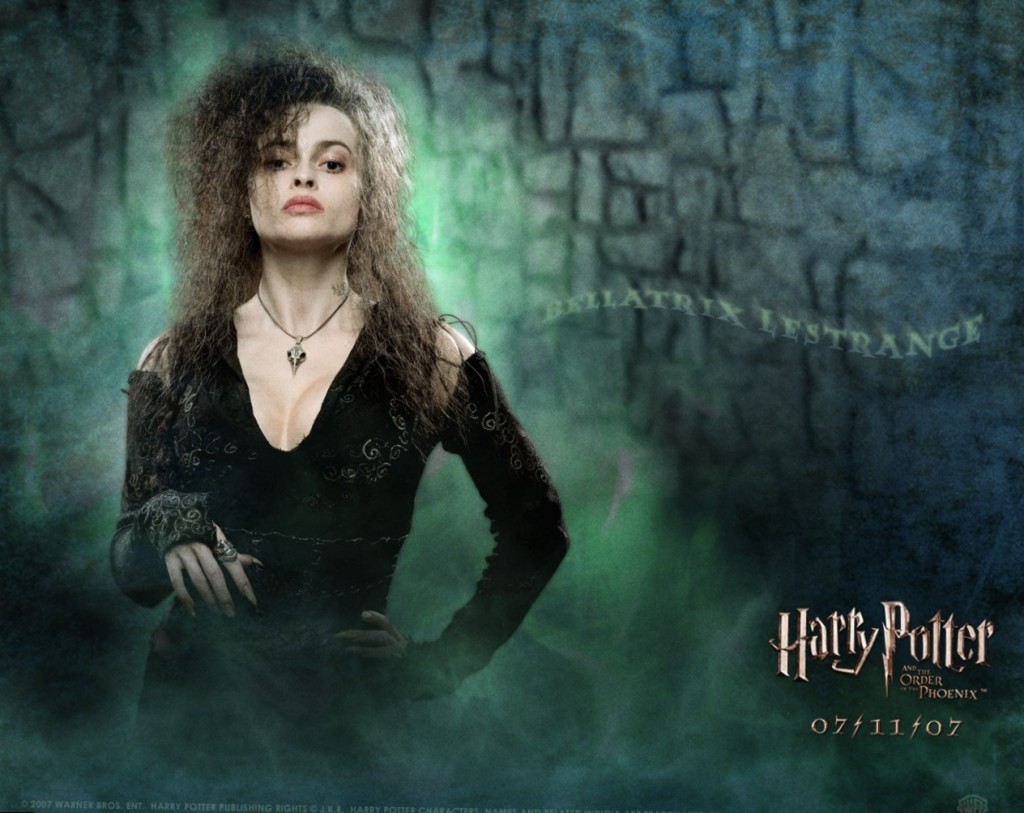 The actress is also known by her roles in movies for children. Helena Bonham Carter Harry Potter is the project that gave her an opportunity to act as a witch Madam Bellatrix Lestrange. Helena Bonham Carter Harry Potter brought her the love of children as well as her work in "Cinderella" (2015).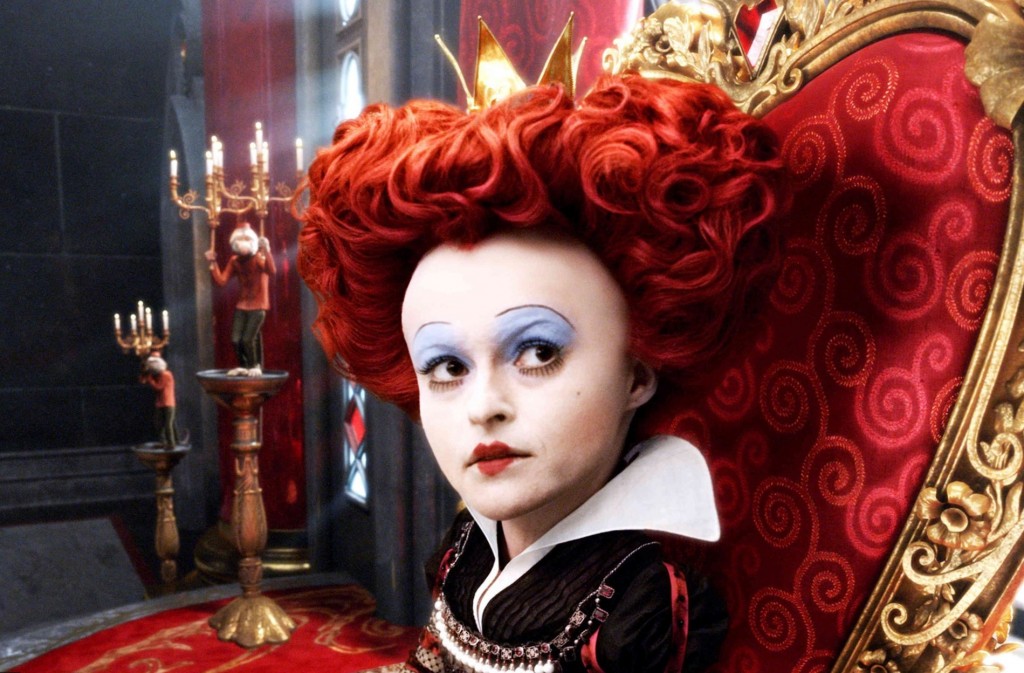 The other significant role of an actress is her work in the movie "Alice in Wonderland". Helena Bonham Carter "Alice in Wonderland" was appreciated by critics. There she acted as the Red Queen. Helena Bonham Carter "Alice in Wonderland" gave her an opportunity to work with another great actor, Johnny Depp. Helena Bonham Carter and Johnny Depp made the movie successful. The spectators got an opportunity to admire two perfect actors. Till now that cooperation of Helena Bonham Carter and Johnny Depp remains one of the most successful in the cinema world.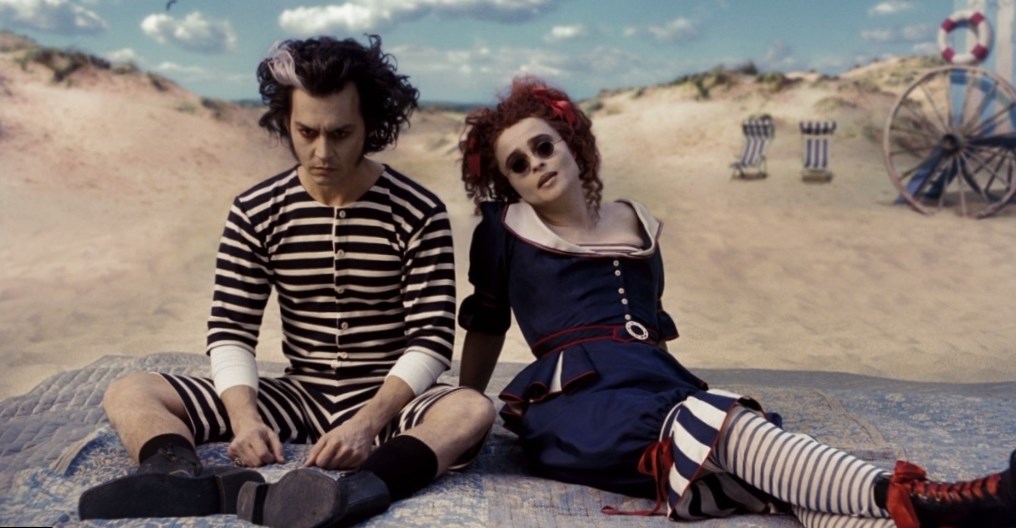 Personal Life
As any woman, Helena Bonham Carter dreams to be successful not just on the screen but in her personal life too. Helena had various love affairs and only one husband – film director Tim Burton. She met him, when took part in his film "Planet of the Apes". Their cooperation brought her two children and participation in various movies of her husband, like "Big Fish", "Charley and the Chocolate Factory" and many others.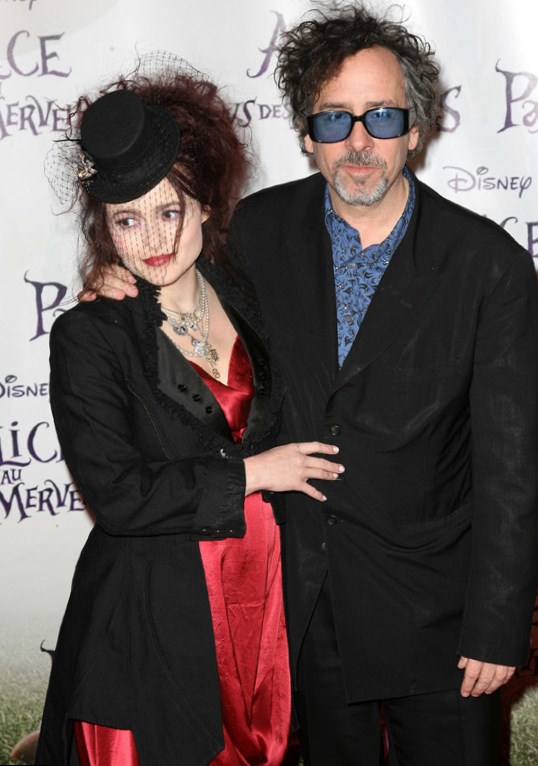 The couple split in 2014.
Till now Helena Bonham Carter remains popular and takes part in various movies that are in pre-production!