Date of birth: August 24, 1968
Full name: James Nathaniel Toney
Birthplace: Ann Arbor, Michigan, USA
Height: 5' 9" (176 cm)
Weight: 258 lbs (117 kg)
Hair color: Black
Eye color: Brown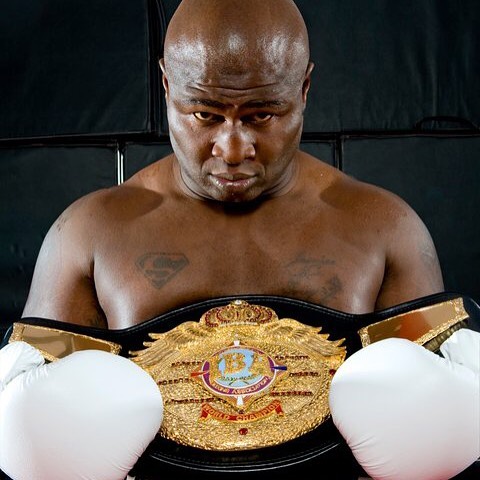 James Toney got engaged into professional boxing in 1988 and impressed everyone by winning his first match against Stephen Lee. In 1991-1993, he held the title in the middleweight class and got to the history as one of the best boxers of this division. However, Toney later managed to gain IBF's super middleweight title in 1993 and proceeded with the cruiserweight one in 2003.
In total, James earned victories in 77 of his 92 professional matches. He was The Ring's Fighter of the Year in 1991 and 2003. And in 2017, he retired from professional sport.
Additionally, Toney competed in mixed martial arts in 2010 but was defeated in his only fight against Randy Couture. He also tried his hand at acting and appeared in Heart and Souls, Ali movies and short film Fight Night.
James Toney is an athlete with the most evident weight fluctuations. He started his career as a middleweight by weighing about 160 lbs and gradually turned into a heavyweight with the numbers on the scales fluctuating from 240 to 257 lbs.
Besides, James is known for losing and gaining weight quickly. Thus, in 1991, he weighed 214 lbs and managed to come to 167 lbs within six weeks before his fight. However, the next day, the scales showed 186 lbs and that meant that he gained 19 pounds in 24 hours.