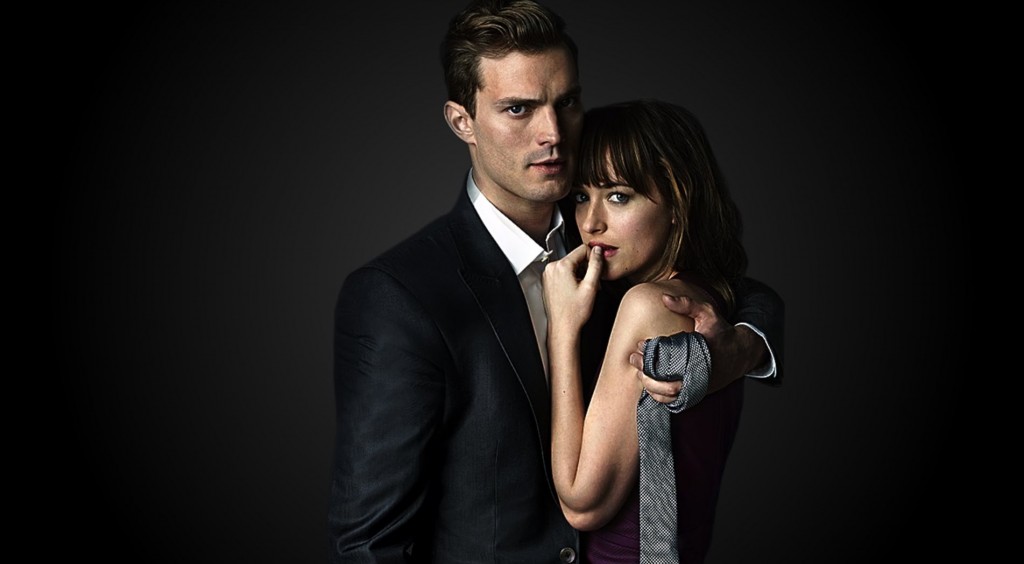 Jamie Dornan is a well known Northern Irish actor, model, and musician. This handsome man gained the pinnacle of popularity thanks to the role of Christian Grey, in the film Fifty Shades of Grey.
Jamie Dornan was born in Belfast in the family of obstetrician. His father was gynaecologist and the Professor of the university. His mother suffered from cancer and died when Jamie was only sixteen. During the studentship Jamie together with his friend created a boys band «Sons of Jim». Later a future actor entered the university but he preferred more the career of a model and dropped out from it. A young man went to London to work in a famous model agency. Jamie's situation proved the fact that having dropped out from the university he achieved more success in his career. He worked with a wide range of well known brands such as Calvin Klein, Dior, Aquascutum and Armani. In 2006 Jamie Dornan debuted in the cinema. His first role was in the film Marie Antoinette. Jamie was a good model but he was not considered to be a perfect actor.
This handsome man with an attractive appearance can boast by a personal life full of various girlfriends.
H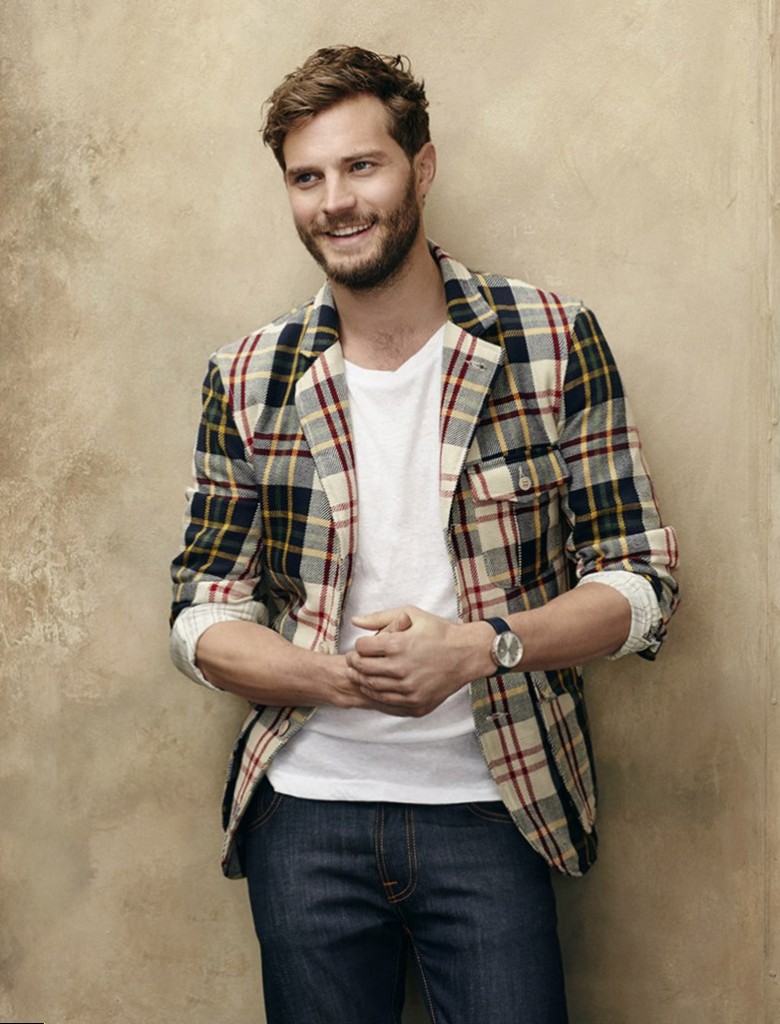 is first serious relationship was with Keira Knightley. They met each other during the photo shoot in 2003. Some time later they started dating. Keira confessed that Jaime was her first love. They started living together and at the beginning of their relationship everything was perfect. But Keira's increasing popularity wasn't to Jaime's liking. At the same time a young lady was too jealous. They started quarreling and Dornan decided that after two years of relationship he needed a break. So they broke up. It ought to be mentioned that Dornan didn't dwell on their split up but for Keira it was something like tragedy.
After break up, Dornan frequently was noticed on a series of dates with Sienna Miller. But their relationship was too short; probably it was just a flirt.
In April 2006 Jamie Dornan met Kate Moss during the starring in a super sexy Calvin Klein ad together. They frequently were seen together, but no one of them confirmed their relationship. Jaime noticed that he was not such a man type who fited Kate's character.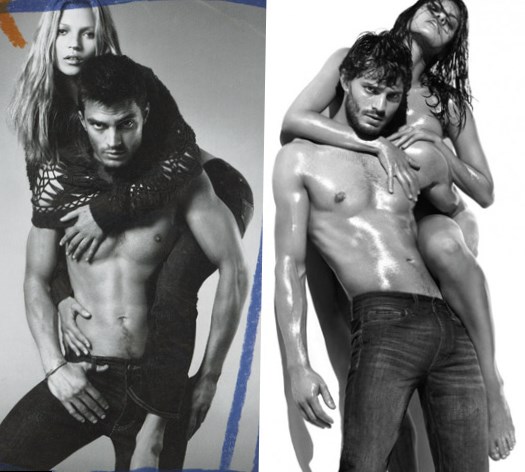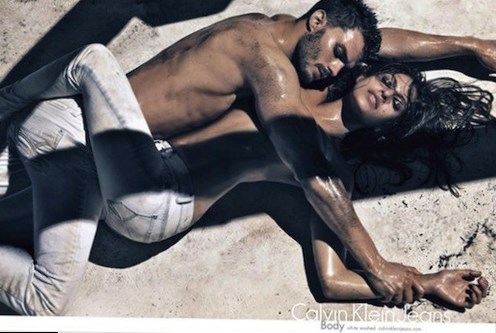 Also it was rumoured that Dornan dated Mischa Barton in 2007.
Nowadays a famous model and the main character of the film Fifty Shades of Grey is married to Amelia Warner, a well known English singer and actress. They dated during five years and finally in April 2013 they married. Speaking about Jaime's Dornan personal life it bears mentioning that having met Amelia his dating days ended. Now the couple tries to conceal the details of their personal life. They even didn't tell about Amelia's pregnancy and confessed that they were waiting for a baby only when it was visible. In 2014 a woman gave birth to their daughter Dulcie. Though his wife gave consent on Jamie's starring in the film Fifty Shades of Grey, she refused to watch it. Amelia confessed that she didn't want to watch her husband kissing the other woman.