She was only 18, but her voice has already won the hearts of people all over the world. She was a billionaire and a very beautiful woman. Long dark hair with red-brown locks, thickly colored eyes, a small top and a short skirt – young, but such seductive Kelly Rowland, a member of the group "Destiny's Child", seemed to reach everything she dreamed off. However, she was not happy. After all, she wanted people come to her own concerts, to listen just her songs!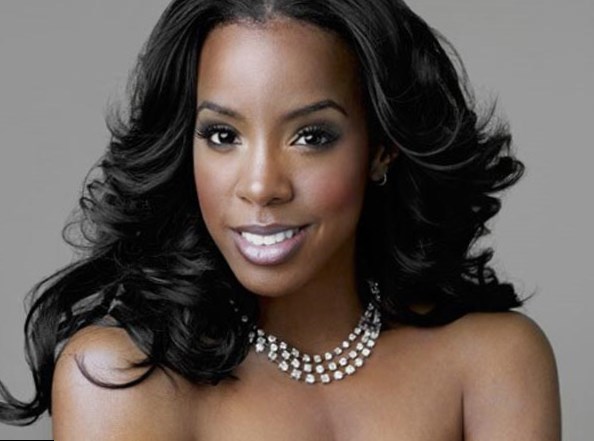 Kelly Rowland Bio
Kelendria Trene Rowland was born on the 11th of February, 1982. Her motherland was Atlanta (Georgia) but she was brought up in Houston (Texas). There her mother, Doris Rowland Garrison moved with Kelly and her brother after her divorce with Christopher Lovett, singer's father.
It was Doris, who made Kelly dream about music career. Once she noticed that her daughter was dancing and singing together with Whitney Houston, whose videos she was watching. Kelly told to her mom, that tender Whitney was her idol. Doris inspired her daughter to try singing herself.
Kelly liked singing and dancing most of all, but she was afraid to perform her music on the stage. Once Doris asked her niece, Beyonce, to talk to Kelly and convince her to sing. Beyonce, who was a member of the girl's band, "Girl's Tyme" invited her cousin to perform with them. Later Beyonce and Kelly Rowland became the members of the band that shook the world – "Destiny's Child". The third member of the group was Michelle Williams. Gradually they were gaining their fame.
Kelly Rowland Music
Kelly Rowland felt the taste of success, being the member of the group "Destiny's Child". Together with the other girls they recorded five albums. Actually, at first there were only four of them. In 1997 the members of the band and their manager, Matthew Knowles, signed the deal with the recording company Columbia. The next year the girls released their first album "Destiny's Child". Then they recorded "The Writing's on the Wall", "8 Days of Christmas" and "Survivor". After that the band split. Kelly Rowland started her career as a solo singer.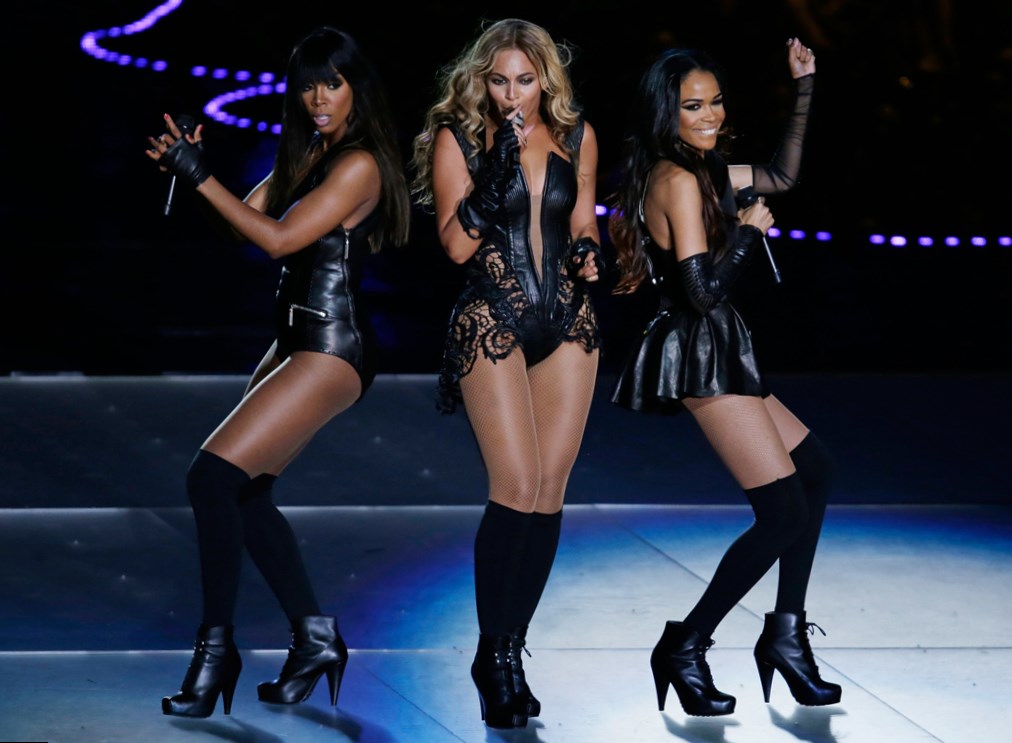 Kelly Rowland album that she released in 2002 was called "Simply Deep". In general Kelly recorded 4 solo albums and one more album with Destiny's Child girls in 2004 to put a big full stop in their co-signing.
Simply Deep
The album was released by Columbia records. It included hit "Dilemma" that Kelly Rowland recorded together with rapper Nelly. The album occupied the twelfth place in the list of the best albums of the year. Kelly sold 77,000 copies within the first week and 600,000 copies of the album in general. "Simply Deep" got gold status.
Nelly feat Kelly Rowland – Dilemma
The other hits from "Simply Deep" are "Can't Nobody", "Stole" and "Obsession" etc.
Destiny Fulfilled
After a successful solo album, Kelly Rowland and two other participants of "Destiny's Child" decided to record their final album and to finish their cooperation at a high point. During their last concert the girls told to their spectators, they are not going to record albums together anymore. They performed as a band from their teens and now every girl is ready to start her solo career.
The hits from the album are "Lose my Breath", "Soldier" (together with Lil Wayne), "Bad Habit" etc.
Ms. Kelly
It was the last album that Kelly Rowland recorded in cooperation with her manager Matthew Knowles. The album was not extremely successful and Kelly got contradictory reviews for it. It was released in 2007. Hip-hop, pop and R&B songs from Kelly Rowland helped her to confirm her status of talented solo singer.
The most popular songs from this album are "Like This" (with Eve), "Work", "The Snow".
Kelly Rowland – Like This ft. Eve
Here I Am
Kelly Rowland was not completely satisfied with the success of her previous album. She fired her manager and found another person, who occupied this position. It was Tim Weatherspoon. Kelly and Tim were going to create a masterpiece. They tried their best and their efforts were appreciated. The album, released in 2011, became the third most successful album of the year. Till now fans listen to the hits from "Here I Am" – great "Commander" (with the help of David Guetta), "Motivation" (with Lil Wayne), "Turn It Up' and many others.
Kelly Rowland new album (and the last one for now) was "Talk a Good Game" It was released in 2013. Kelly Rowland new song "Dirty Laundry", followed by great video, became one of the most popular from this album. The other hits like "Kisses Down Low", "Red Wine" and "You Changed" (with Beyonce and Michelle Williams) were included to the album.
Kelly Rowland – Kisses Down Low
Fans like Kelly Rowland so much. They are looking forward to her new songs and are very curious about Kelly Rowland dating.
Kelly Rowland Personal Life
When Kelly Rowland age was 23, she met her sweetheart, football star Roy Williams. Their love affair was so hot, that soon the couple announced about their engagement. But just before the marriage Roy cancelled the engagement. He explained to journalists that "they didn't know each other well and were not ready".
Kelly Rowland was shocked. She couldn't believe, her loved one cancelled their wedding. Kelly's depression was catalyzed, when the issue "Modern Bride" was released. Kelly Rowland in her wedding dress was on the cover of this magazine. The star was so upset, that she refused to go out from her house.
After that broken wedding Kelly was alone for a long time. She avoided serious relationship. The girl decided to stay alone, but her next love story began in 2011. The woman started dating her new manager, Tim Witherspoon. They were married in June, 2014. In November that very year Kelly met her son – Titan Jewell. The singer was extremely happy, but her joy was not full, because two weeks later after her child's birth she lost her mother.
Now Kelly enjoys her family life and plans to record new hits.
Kelly Rowland on The Wendy Williams Show