She was born with a silver spoon in her mouth. At least, it seems so, when you look at her slim body and pleasant open face, when you hear her deep strong voice or when you see CDs with her songs at the shelf of the nearest supermarket. Yes, Leona Lewis is a successful woman, who started her career as a waitress and then became a worldwide known pop star. But it is not just because of luck. It was possible, because Leona Lewis was very hardworking and never missed an opportunity to try something new.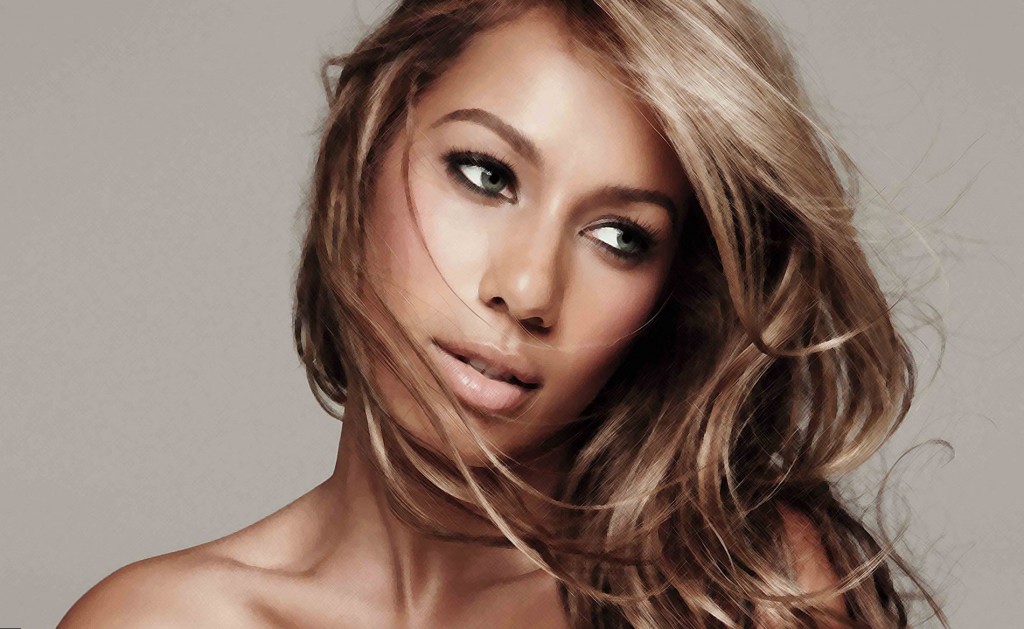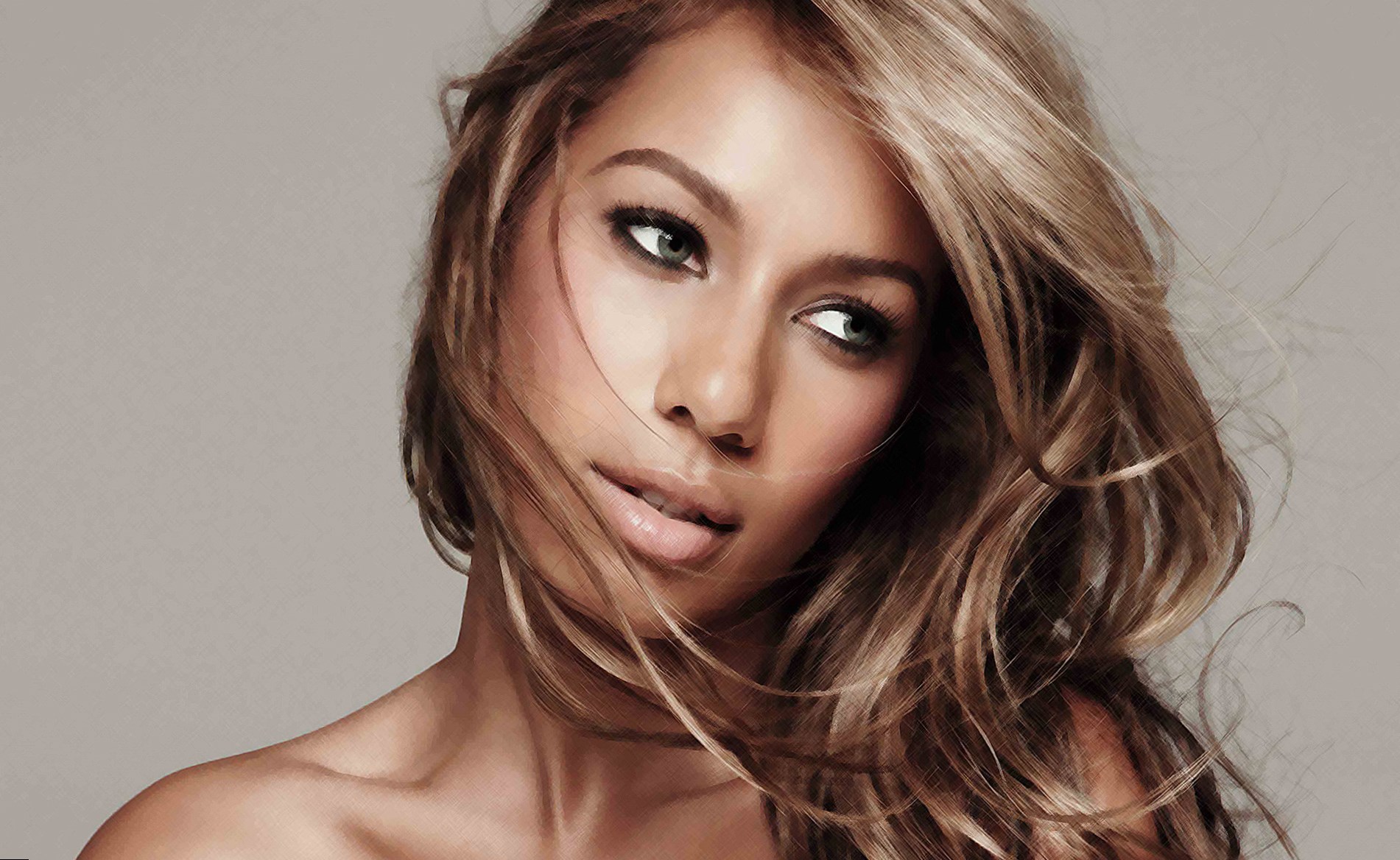 Leona Lewis Biography
Leona Lewis was born in 1985, on the 3rd of April. She was the daughter of a police officer, Joe Lewis, and a social worker, Maria Lewis. Leona had two brothers. They had a happy family. From the earliest years Leona lived in a big house in London. Her parents worked hard to provide their children for everything necessary. Leona attended private school, where she studied rather well. When the girl was just twelve, she became vegetarian, because she understood, using animals as food products or for various lab tests was not a good idea. When she grew up, she became a vegan.
| | |
| --- | --- |
| | |
After graduating from school, Leona Lewis entered BRIT School, where she studied drama art. But she learnt there just for a year. When the girl was 17, she dropped studying and started to make her career in music. She wrote her own songs and dreamed to record them. Making her attempts to become a signer, Leona earned her living, working as a waitress and receptionist. Her life changed after the show X-Factor. She won it in 2006 and became the first woman, who turned out to be the winner of this show and the first mixed-race winner.
Leona Lewis Songs
The songs of Leona Lewis became legends. Her first single was called "A Moment like this". Leona set a record with this song as it was downloaded 50,000 times within 30 minutes after its appearance in Net.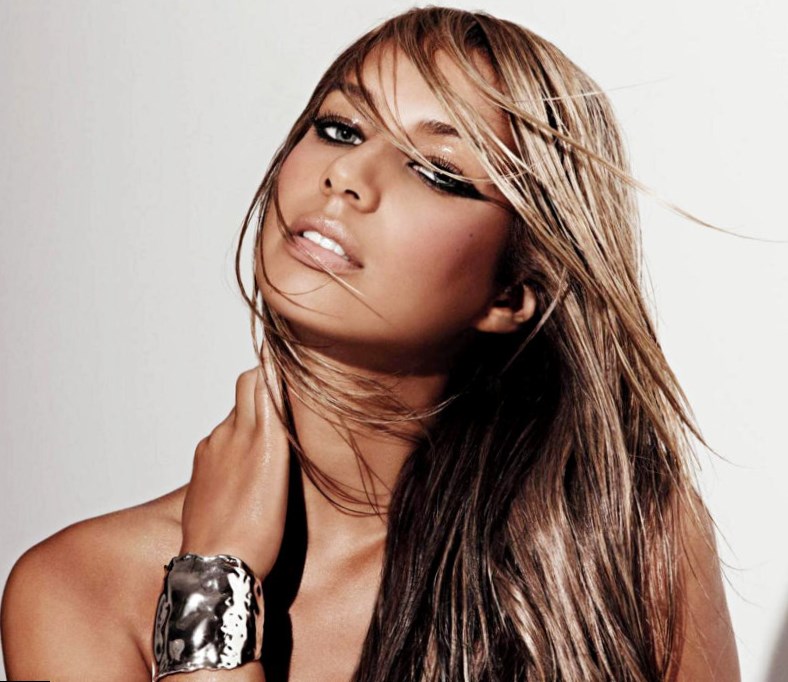 The authors of this song are Jörgen Elofsson and John Reid. The song was written especially for the show "American Idol" and it was sung by the other signers (winners of the show) before Leona. Thus, it was sung by Kelly Clarkson, Nikki McKibbin and some other participants of the show "American Idol'. But the song has become a real hit, when Leona Lewis recorded her own version. The song that tells about the sweetest moment in the life of every person, when he (she) meets the real love, is close to everybody. Sweet calm music and deep voice of Leona Lewis made this song one of the most popular in the world.
Leona Lewis – Bleeding Love
Leona Lewis "Bleeding Love" was another hit of a diva. The song was released in 2007. After the loud success of "A moment like this" Leona had to present something really impressive to her public. She chose the song of Jesse McCartney and Ryan Tedder as her next single. The song is similar to the previous one. Its topic is love. The song tells us about the moment, when we decide not to fall in love, but then meet That Very Person and hope, this time everything will be ok. But the love remains painful. The music of the song is clear and not so fast. The video that Leona uploaded at YouTube that very year was so beautiful! Leona Lewis put on the long brilliant dress and sang the words so heartedly, that everyone watched and rewatched the video many times. Now the video has 120 million views. It was the best sold single in Great Britain in 2007. In more than 35 countries it became number one hit that very year.
The singles of Leona Lewis were so popular, that of course, she had to make an album, based on these hits.
Her debut album was called "Spirit". It was released in 2007 by Syco Music. The album consisted of 13 songs, including such hits as "Bleeding Love", "Homeless", "Footprints in the Sand" and some others.
Leona Lewis – Fire Under My Feet
The topic of most songs in the album is love. The album became so popular, because people felt, most of her songs Leona sang about them, their dating and their feelings. Texts of the songs were very personal and that's why people liked them.
As for the music, the sound was clear and deep in every song. Listening to the debut album of Leona Lewis you will be able to hear sweet notes of church organ, delicate clear sound of harps and echo vocals. Leona Lewis worked hard on her album and her efforts were praised high with both, critics and the public.
Now people all over the world are looking forward to new albums of the singer. She releases "Echo" in 2009, "Glassheart" in 2012 and "Christmas, with Love" in 2013. Leona Lewis Christmas album consisted of 10 songs, devoted to Christmas. Some popular ballads that were known all over the world for ages became alive again with the help of deep soprano of Leona Lewis. She sang "Ave Maria", "Winter Wonderland", "Baby Please Come Home" and now this album is considered as the modern hymn to Christmas. Leona Lewis music is something more than just modern hits.
Personal Life
Leona Lewis is a talented modern pop diva that started her professional way, serving as receptionist. She is successful in her professional life. But what about personal life? Who is Leona Lewis boyfriend?
Leona used to live in Hackney (London) with her boyfriend. She knew him from the very childhood and they seemed to be an ideal couple. But in 2010 they split.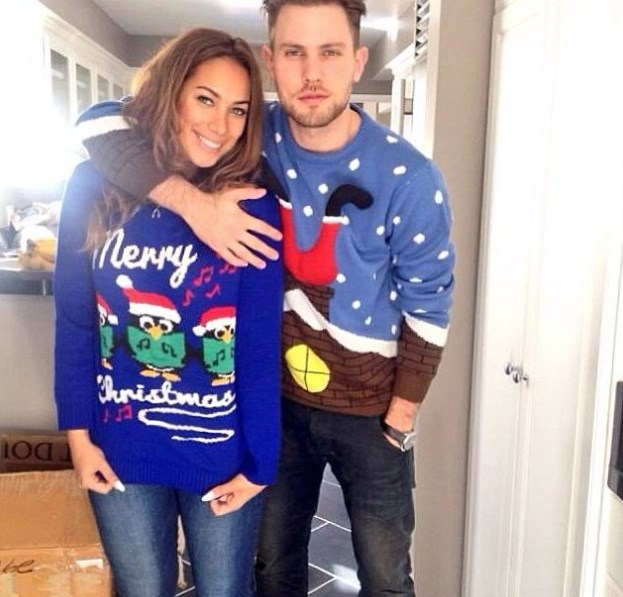 Now the boyfriend of the star is Dennis Jauch and they seem to be a strong couple. Let's wish the star and X-Factor winner good luck in her personal and professional life.