Remember the charming сomedy "Two: me and my shadow", where two little touching blond twins from different families decide to switch places? In this film, sisters Mary-Kate and Ashley Olsen was nine years old, and at that point they had several successful TV series and the title of the most endearing young talents in Hollywood in their track record.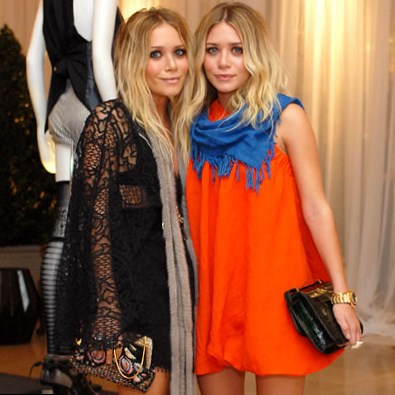 Since then 15 years have passed, the twins grew up, got an annual income of 15 million $, pushed the movie into the background and focused on the design of clothing. Sisters Mary-Kate and Ashley Olsen have two clothing brand The Row and Elizabeth and James, in which they produce things in their trademark style of "Bohemian grunge" as it has been described by the journalists.
A faithful follower of this style – Mary-Kate Olsen, she loves to combine her images – flannel plaid shirts in the spirit of Kurt Cobain with ripped denim shorts, fur vests and shoes of Yves Saint Laurent on dazzling heels.
Ashley Olsen supports her sister in the love of ripped denim, leather jackets and huge roomy bags from Fendi and Balenciaga, but sometimes she prefers to soften her image at the expense of elegant outfits: for example, a black tuxedo or a white jacket of Yves Saint Laurent.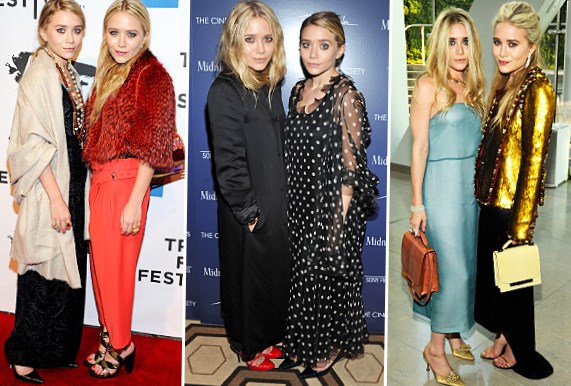 Today we will not see the sisters on the red carpet in modest dresses to the knee in the style of Schoolgirls-succeed with distinction or in a ridiculous pink skirt and the "mother's" polka dot jacket. But five years ago they have sinned more awkward combinations – cherry plush suit with leopard lining, which, probably, still comes to Mary-Kate Olsen in nightmares.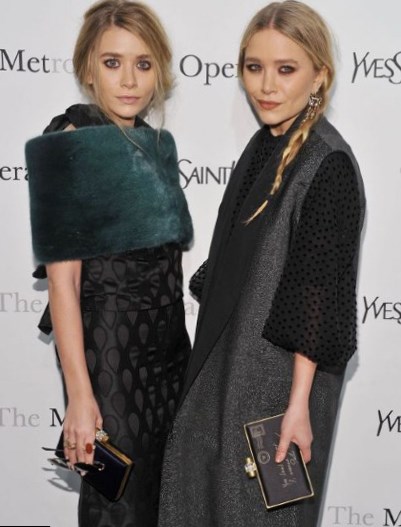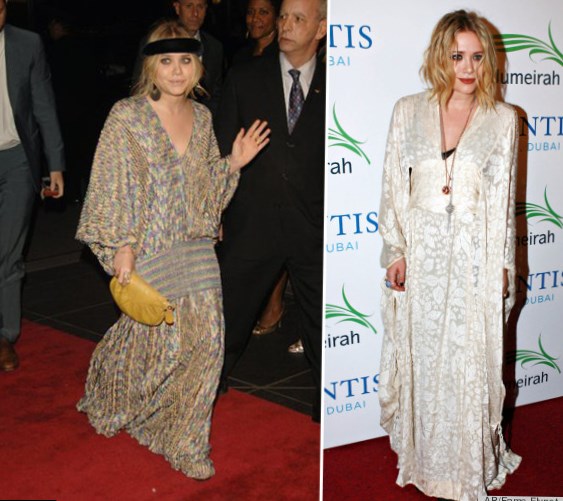 Today, the style of girls is already far from teenage romanticism, but sisters do not stop to experiment with clothes. Some admire the style of sisters Olsen, stressing that it is well balanced by their comely appearance. Others, however, believe that the sisters are dressed horribly tasteless. Ashley and Mary-Kate Olsen is ready to fight back for them: "You can be born either with a sense of style, or without it. You either are interested in fashion, or you don't care about it. We care, we love fashion," the girl says.
Some call sisters Olsen the most tasteless dressed stars, others recognize their icons of style in the US.
Sisters Olsen today are role models for generations of young girls from good families, and have just started to grow up, Mary-Kate turns thin girls in baggy clothes in Queens style, blurring the boundaries of social inequality. "If earlier, the young ladies drawn to Gucci and Prada, today they prefer flea markets, vintage boutiques and street brands", says a famous New York stylist Karen Berenson about the style of Ashley and Mary-Kate. Sisters Olsen are the acknowledged Queens of boho-bourgeois style of the New York streets. They go in nice suits, baggy pants, long cardigans, wide-brimmed hats and huge sunglasses, in combination with expensive handbags from leading designers and cashmere scarves – a sort of street hippie chic. But there is the taste and novelty.
"I like her personality – said John Gagliano about Mary-Kate Olsen, – it is rarely seen today. She masterfully combines vintage and grunge, adding rocker enthusiasm to a Bohemian way. This it has in common with Kate Moss and makes one of the brightest people of contemporary fashion". Assessment is noteworthy. Now the sisters Olsen are in the top of the most popular youth clothing designers. Not only young people all over the world, but such stars like Rihanna and Taylor Swift love their style.
Video: The Row with designers Mary Kate & Ashley Olsen