Dog Ru
Cat Cricket
Dog Daisy
Every family or a couple has their own rules. So did Ruby Rose and her fiancée (now ex-fiancée) Phoebe Dahl.
These two eccentric people had a kind of taboo. Actually, the taboo was declared by Phoebe, and it concerned Ruby's animals. Phoebe said that she wouldn't stand any animals in their common bed.
As we know, Ruby has two dogs and a cat.
It was a great surprise for her fans to see the other side of Ruby's personality. We got used to see her as a wild and rough public person, but we could hardly imagine that she could be kind, sensible, and so cute.
Nevertheless, Ruby showed that she is a rebel. The woman broke the rule of her fiancée and appeared in a photo session together with all her pets in her bed.
The photos are very touching. All the four were sleeping. A cat, Cricket, was sitting on the actress's side. Her lovely white dog, Ru, was lying in her embrace, and another one, Daisy, was lying on the pillow nearby.
After the photos, the white dog was so tired that he could hardly keep the eyes opened. There are pictures which showed a dog with slowly closing eyes.
A former-model said that despite she was supposed not to take animals to the bed, she could do nothing with those cute cuddles.
There was a story in 2010 connected with Daisy. The dog was lost. Ruby played with her beloved pet and sometime later realized that it ran away. The actress even offered a reward for the dog's return. Luckily, one woman found the dog and gave it back to a nervous owner. The two went to the beach to celebrate the reunion together.
In addition to all these facts, Ruby is also known as an active pet activist. She is a long-termed fighter for animals' rights and was enrolled in many such organizations.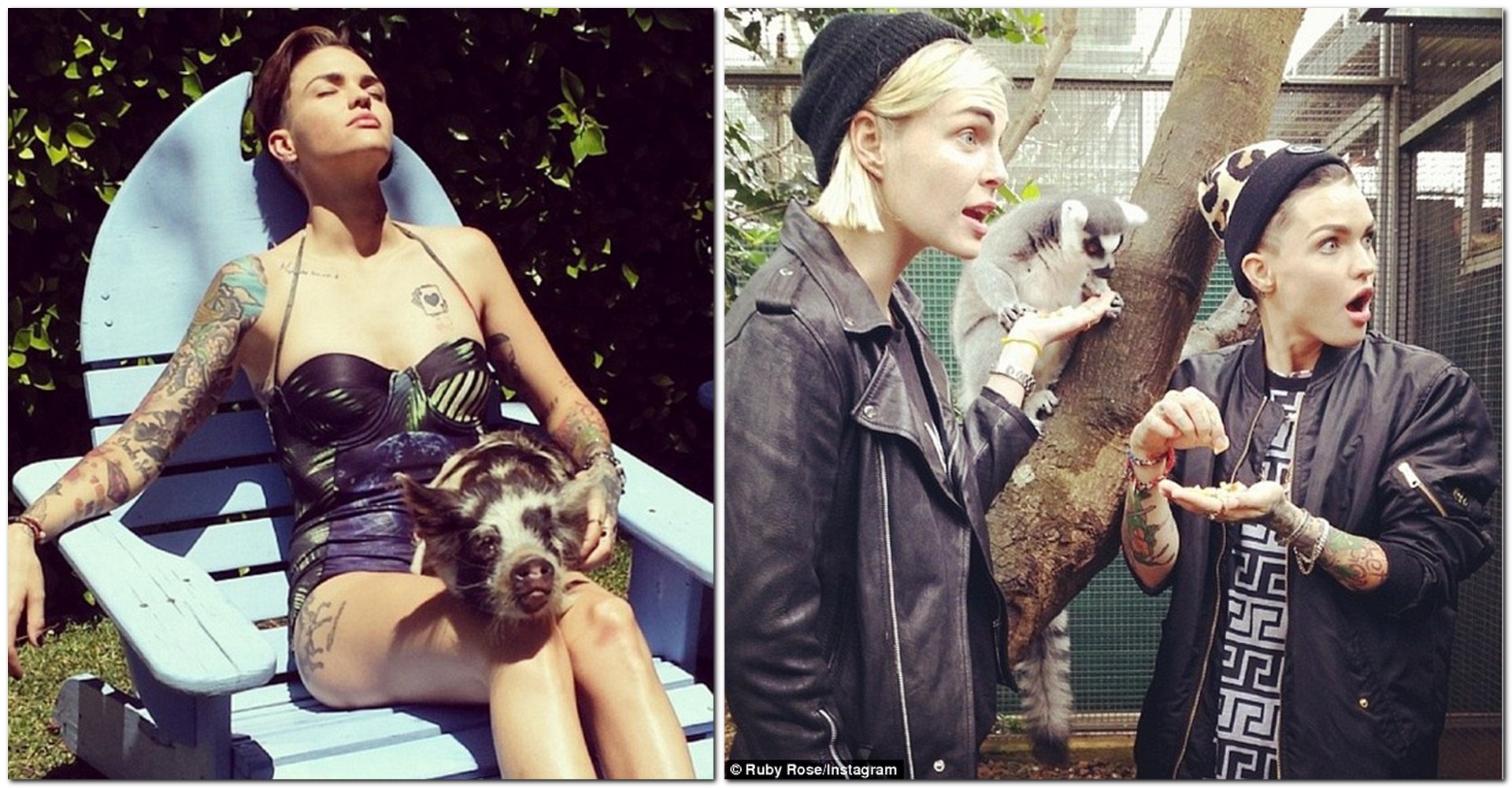 It's unsure if Ruby have adopted pig Hazel or whether she is just taking care of her for friends. She regularly posing pictures with furry friends.