"I want my children to live a life like any others do", said Angela Vazquez's father in his interview. Angela is just 14, her brother Abe is 20 and her brother Gustavo is 17. They were just children, when started their career in 2011. Their father, Abelardo Vazquez, told, that they hadn't expect to become internet sensation, when they recorded Adele's cover "Rolling in the Deep" for a family use.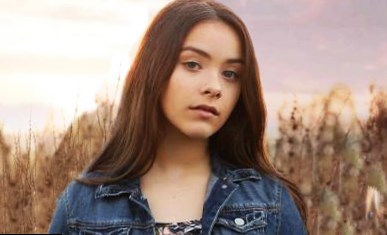 Biography of Angie
Angela Vazquez was born on the 17th of January in 2001. She lived in Mexicali (Mexico) with her parents and two brothers, Abe and Gustavo. Their father, Abelardo Vazquez, served as professional musical producer and he worked with such popular Latin bands as Reik and Nikki Clan.
As Abelardo was crazy about music and was listening to worldwide known hits all day long, his children gradually got interested in music too. Three of them got brilliant music education. For example, Angela Vazquez plays piano, harmonica and guitar.

The boys and their sister, whom they named Angie, spent their free time, playing various songs. Angela has a great pure strong voice, that's why she used to perform internationally known hits at home just to entertain her friends and family, sounded rather interesting and different.
As the legend says, professional producer, Abelardo Vazquez, offered his children to record a song of Adele jokingly and when they uploaded it on YouTube, they hadn't expected such a huge success. Vazquez sounds Adele cover got more than 18 million reviews.
Now the family trio, called "Vazquez Sounds" is not just an internet sensation. They recorded their first studio album and appeared on TV – Spanish-Language and American. Some songs and singles from the trio became international hits.

Best Songs and Singles of Vazquez Sounds
The songs of talented children were noticed and the band was awarded as Best New Artists at Latin Grammy Music Awards. In September, 2014 they released their first album, named "Invencible". It includes the following best songs.
I Love Rock N' Roll
This song appeared in 1975. At first it was sung by Joan Jett and later, in 2002, Britney Spears created her own version. Angie Vazquez and her brothers also included this song to their repertoire.
I love Rock N´ Roll – Vazquez Sounds
Vazquez Sounds Gracias a Ti
This song is considered as Teleton anthem. Teleton is 24 hour TV broadcast. Its work is aim to support children's rehabilitation centre. They deal with children, who have disability in order to help them anyway. Since 1996 every December big concert is arranged to support the children. Sponsors are welcomed to participate. Trio Vazquez Sounds tried their best to help children, who must live under these conditions.
Vázquez Sounds – Gracias a Ti
All I Want for Christmas is You
This song the band took from the fourth Mariah Carey studio album. The version of the band was not extremely various from that one Mariah used to present. But the strong voice of then-12 year old girl can impress anyone. The music video, that was watched more than 27 million times on YouTube, is really family and domestic.
Vazquez Sounds – All I Want For Christmas Is You
Complicated
This song Angie Vazquez and her siblings "borrowed" from Avril Lavigne. Angie in a black leather suit looks extremely beautiful on the screen. It was uploaded on YouTube in December, 2013. Now it has more than 8 million reviews.
Complicated – Vazquez Sounds (cover)
Vazquez Sounds Adele – Rolling In The Deep
It is the first single of the new band. They shot it just at home and the video is really simple. But the professional signing of 10 year old girl impressed everyone all over the world.
Time After Time
The song was taken from the repertoire of Cindy Lauper. She released it in her album "She's So Unusual". The singing is amazing and video to the song is an excellent professional job!
Almost is Never Enough
This song is one of the latest works of the trio. The children got more adult and more professional. Angie seems to wear too much make up. She sings this song in duo with her elder brother. They try to sing every sound so thoroughly, that sometimes it seems a little unnatural. Nevertheless, the song remains a strong work of the band.
Almost is Never Enough – Vazquez Sounds – Ft. Noon 22 (Cover)
Angela Vazquez Lifestyle
Vazquez Sounds Angie is a child prodigy. The girl is just 14, but she (together with her siblings) has already signed the contract with Sony Music Mexico. Their father, producer Abelardo, who is impressed by the success of his children, told in his interview, that it is a family project and he controls it all the time. He understands that Angie is just a child and she must get her education and live the lifestyle of an ordinary teenager. When he signed the deal with Sony (he had the other projects with this company as well), he insisted, that children should record new songs and videos to them in their free time. But schooling is their main activity for now.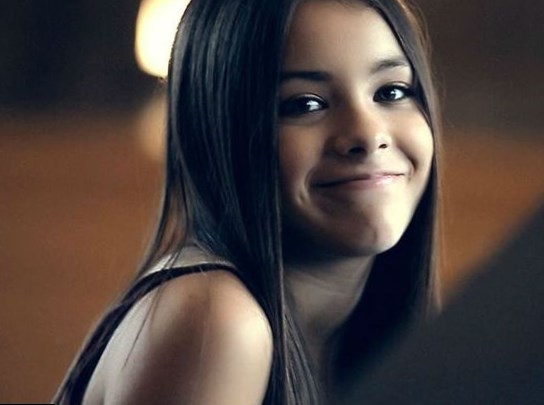 But Angie Vazquez and her father have no doubts that from this moment Angie will be involved in music making.