Height: 150 cm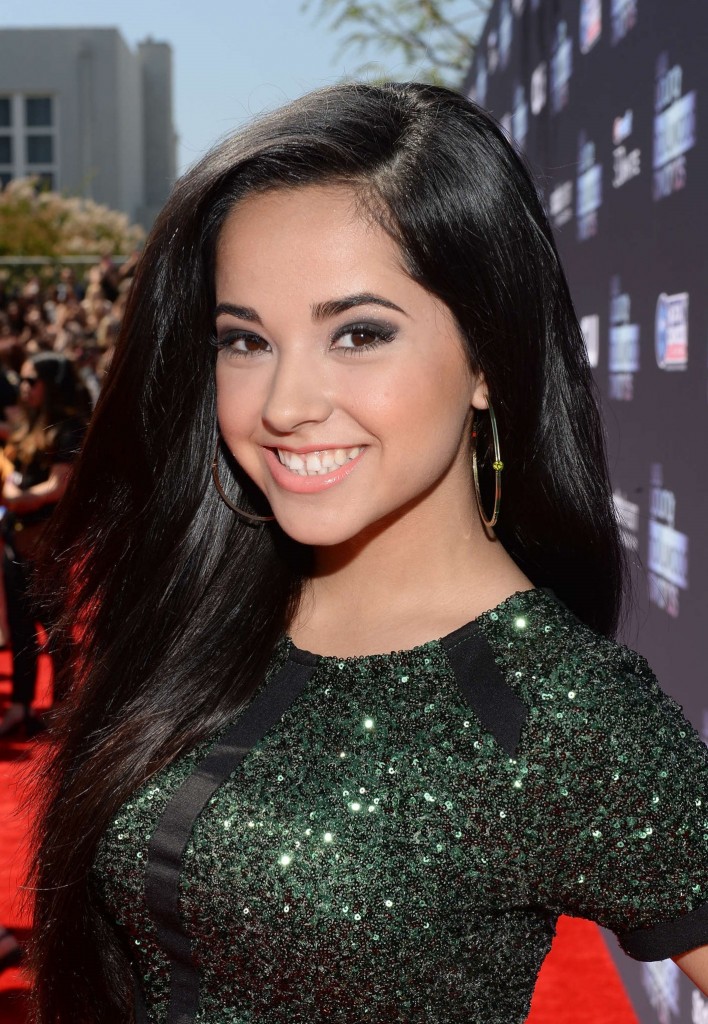 Weight: 47 kg
Date of birth: March 2, 1997 (Age: 19)
Looking at this young lady, nobody can exactly state that she is a famous singer, rapper and songwriter. She looks as a school girl though being famous all over the world. Her name is Rebecca Marie Gomez, but everyone will better know her stage name being Becky G. She is an attractive lady with dark hair and deep brown eyes impressing everyone with her great talent.
She gained recognition in 2011 due to videos of popular songs remixes on YouTube and entered Billboard Hot 100 in 2014.
Her early life was not that easy. She was born on March 2, 1997 in California in a family of Mexican ancestors being the eldest of four children. Her parents had great financial problems and all the family had to live in a grandparents' garage so she started earning money since her childhood to help them. Her part-time jobs were connected with commercials and voice-overs, while at the same time she recorded herself in the Garageband. She used to perform in some girl bands such as B.C.G and G.L.A.M. Since her early childhood she has dreamt of a career conected either with music or fashion.
The beginning of her career started thanks to the Internet. She released video on YouTube changing the lyrics of popular songs to her own and became a singing sensation. One of such songs "Otis" attracted attention of a song-writer Dr. Luke, who signed the girl to Sony Music Entertainment. She started appearing as a featured artist in many singles including Kesha's hit single Die Young along with rappers Wiz Khalifa and Juicy J and even provided a song called "Monster" for the animated film under the title Hotel Transylvania. Her remix "Becky from the Block" being based on the song of Jennifer Lopez called "Jenny from the Block" beat all the records. Becky's first own single and video for the song "Play It Again" were released in 2013, while her next single "Can't Get Enough" featuring Pitbull received a great rotation on radio all over the world.
| | |
| --- | --- |
| | |
2014 is a year of Gomez's debut album, two songs from which peaked at different places on the Billboard Hot 100. She also appeared on the cover of Latina magazine together with Jasmine Villegas. She opened concerts of Katy Perry in Houston and Texas during her Prismatic World Tour too. This year she was announced to take part in a Co-Headlining North American Tour together with J Balvin and a tribute concert in honour of Jenni Rivera, a popular Mexican singer. She continues her music career making great leaps forward day by day.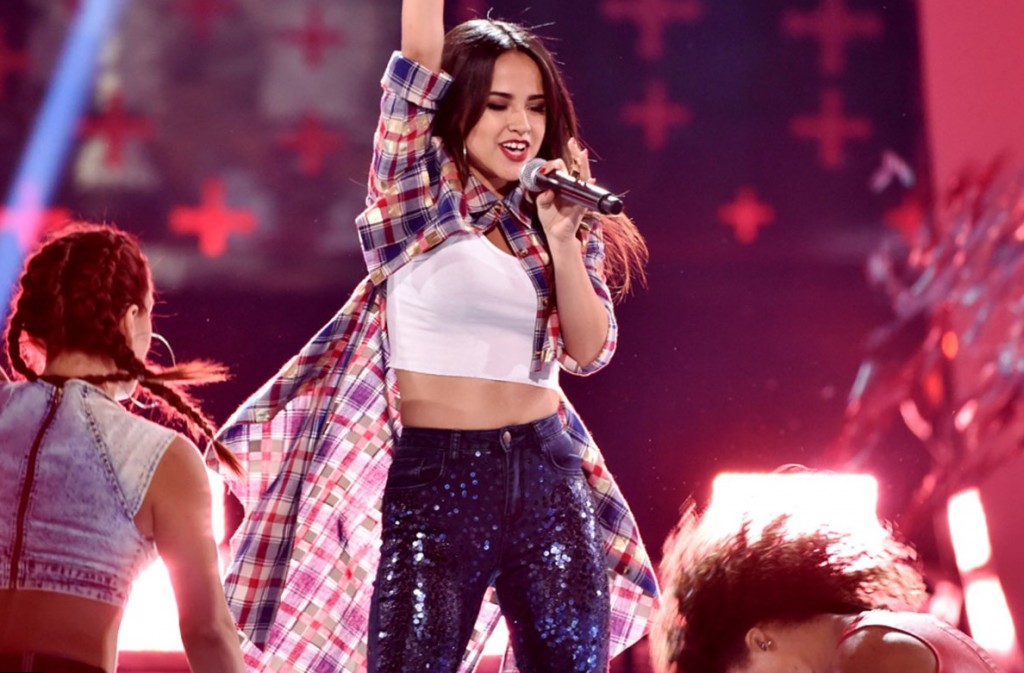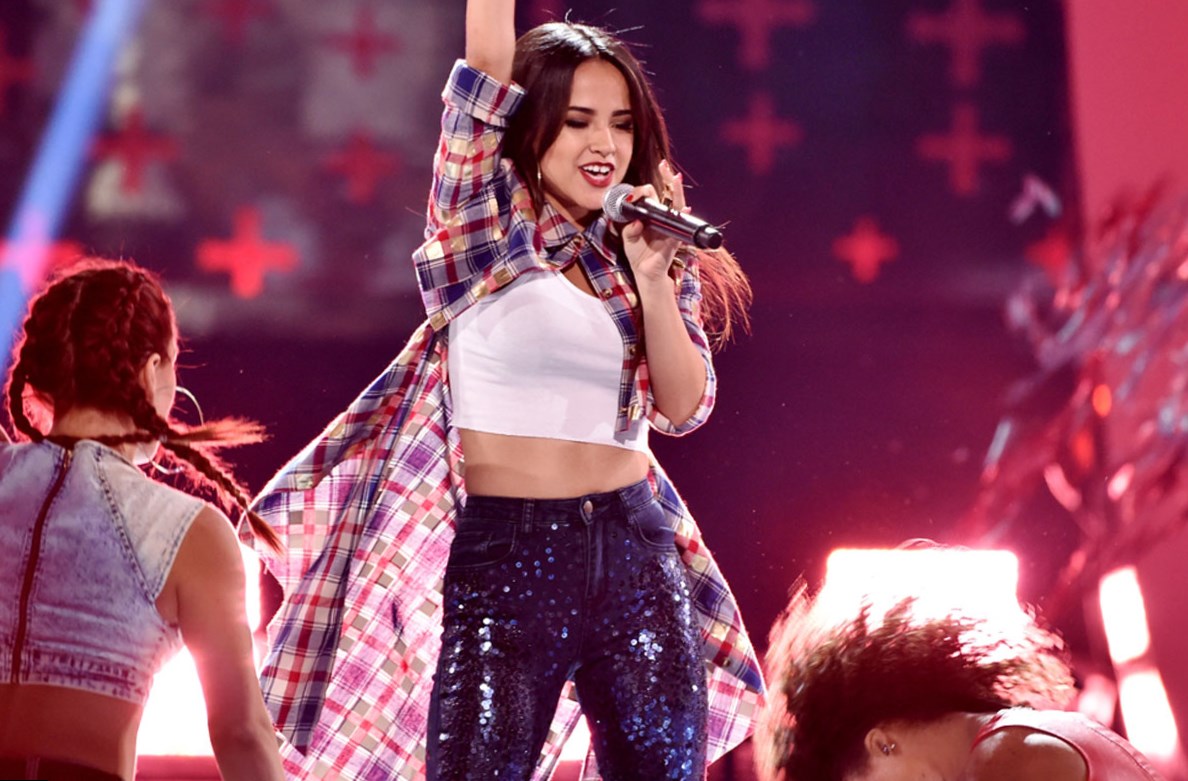 Becky G is not only a popular performer, but also a very talented and gifted songwriter. Not many people know that she is the author of the Cher Lloyd single "Oath" (sold more than a 140,000 copies in the United States alone) and a co-writer of Cody Simpson's single "Wish U Were Here". Her wonderful voice and hard work brought her to the point when her net worth was estimated at $2 million. Now she is a well-known performer invited by many celebrities for cooperation. Not everyone can reach such popularity at this age, so she did a great job.
Video:BECKY G: boys, J.LO and singing in the shower