Weight: 132lb (65 kg)
Height: 5ft 6.5in (169 cm)
Date of birth: October 26, 1947 (Age: 70)
You will never read her interview in such issues as "Vanity Fair" or "Rolling Stones". Hilary Clinton is a clever woman – that's why she never shares details of her personal life with housewives, who like to read revelation of stars like "He cheated on me", "He beat me", "Together we tried drugs". When her husband's affair was discussed all over the world, she kept silence, trying to hide her emotions like a real lady.
Now she is slim, elegant and extremely stylish, like a future American President should be.
Hillary Clinton  Biography
Hillary Diane Rodham was born on the 26th of October in 1947. Her parents were rich enough and they gave their three children (Hilary has two younger brothers) great background and education.
Her father, Hugh Rodham, was fabric store owner in the suburb of Chicago. Her mother, Dorothy Rodham, was a housewife, who devoted her life to her children.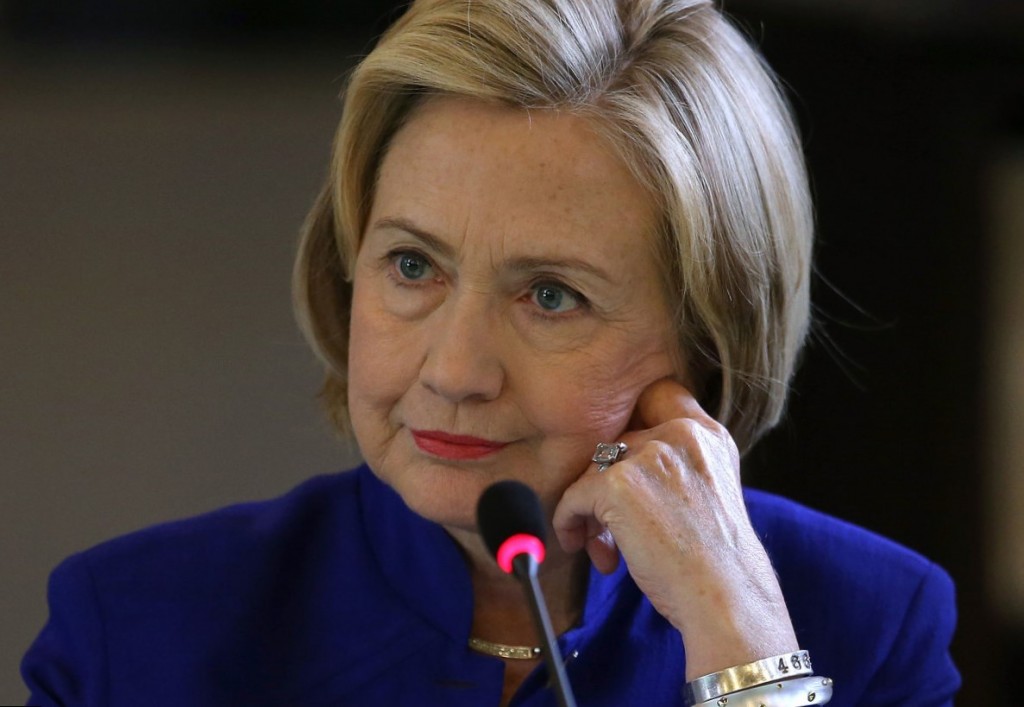 Hilary was a clever and socially active pupil. She attended Maine Township High School. There she got her first interest in policy, but the ideas of Republicans were closer for her that time.
After her graduation a woman entered Wellesley College, where she got bachelor degree in political science.
Later she entered Yale Law School and got her degree as a lawyer. During her studying at Yale she met her future husband and future president, Bill Clinton. In 1975 they got married. Hillary Rodham Clinton started her family life.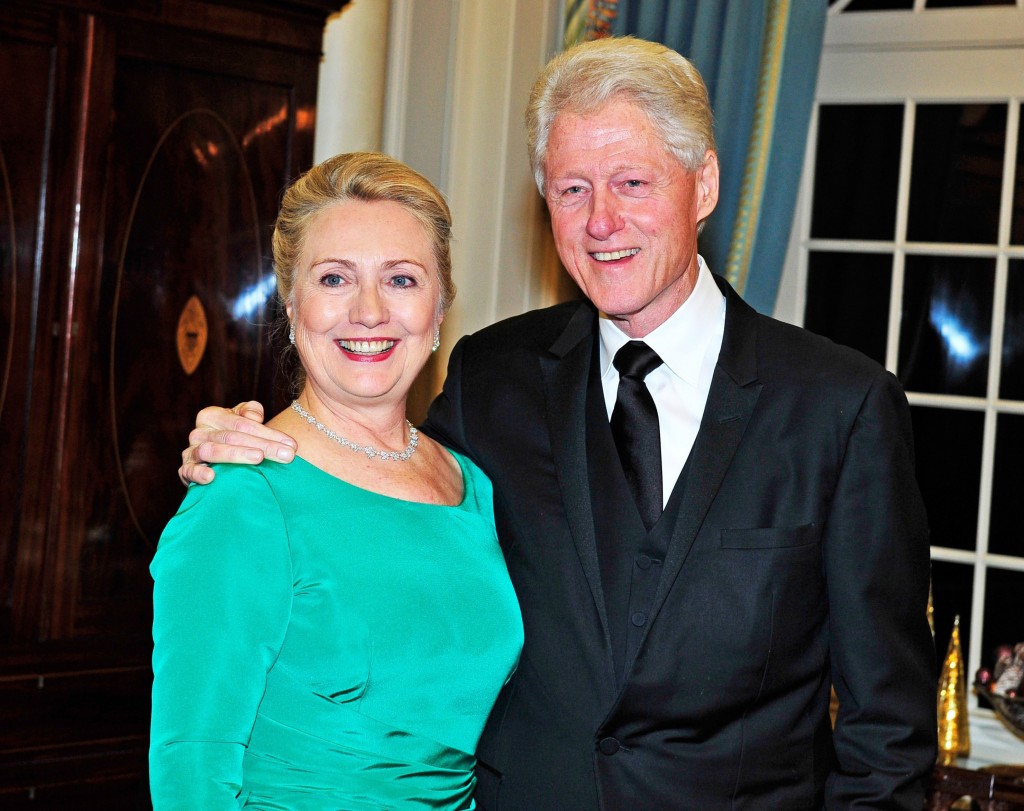 Career
From the very beginning we knew her just as First Lady. From 1993 to 2001 she was a wife of a President and people all over the world tried to guess, why that tall handsome man proposed that bleak woman. Everything got right in 1998, when her husband appeared in the centre of sex scandal.
Of course, Monica Lewinsky revelations caused Hilary unbearable pain. But she was able to withstand the blow – clearly, beautifully, incredibly elegant as a real lady. Not even just a lady but a real woman. The whole world applauded her as she was not a cheated wife, but a strong personality, deeply intelligent and incredibly charismatic. Bill and Hillary Clinton managed to keep their marriage.
That very time she got popular and that's why she decided to try her hand in policy. From 2001 to 2009 she worked as a U. S. senator.
Senator Hillary Clinton had never tried to cover her political views. In 1968 she became the member of Democratic Party, although she was active as Republican in her youth. She thought that a woman had a right to make abortions and she was for stem cell research.
Hilary was not afraid to tell it aloud, that is really courageous in USA, where most of people are too religious to support these ideas.
Related: Hillary Clinton`s fashion style during the years of her career
In 2008 she started her first campaign for Presidency. Hillary Clinton campaign was extremely important for her. She told in her interviews, that she took her laptop everywhere and wrote her ideas. She was completely ready for work, but she lost to Barrack Obama.
How astonished she was, when he asked Hilary to serve as secretary of state. She told it was the beginning of their friendship.
Hillary Clinton Catches Up with Ellen
Now she is running for Presidency. The elections will take place in 2016.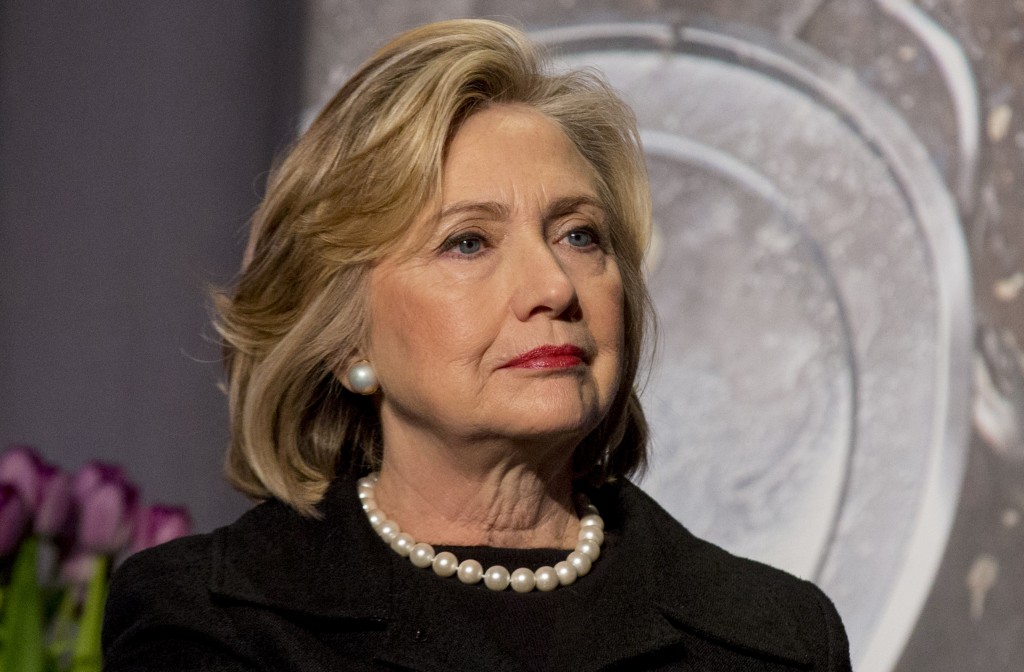 Family Life
In spite of sex scandal in 1998, Hilary is happy in her family life. She is not just a wife, but also a mother. Her daughter, Chelsea Victoria, was born in 1980.
Now Hilary Clinton is a grandmother of charming Charlotte Clinton Mezvinsky, who was born in 2014.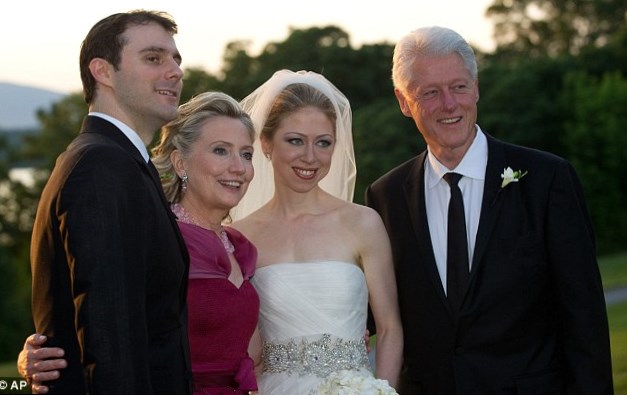 Diet Plan and Workout Routine
Grandmother Hilary Clinton looks better and better from year to year. Not long ago she lost her weight and now this elegant woman is really beautiful. Many people all over the world wonder, what her diet is and how she workouts.
Hilary Clinton, who is 69 already, is not fond of sports. But she workouts from time to time. She tries her best to keep her health. In 2012 Hilary had a serious health disorder. During her long rides to various cities and countries, she caught stomach virus that caused serious complications, including venous congestion.

Hilary was treated in a hospital, but then she returned to her work. Politician got completely healthy, but she decided to care about herself and started dieting. To make her diet healthy and reasonable, Hilary hired a real guru Dr. Mark Hyman. He is a well known nutritionist. He is also a psychiatrist, that's why he combines his diet recommendations with psychological help.
Related: Hillary Clinton`s hairstyles
To improve her physical and mental health, Hilary Clinton hired Dr. Hyman. Paparazzi caught them, when they got dinner together in a restaurant that lasted 3 hours.
Then her fans noticed that she lost her weight. Probably, recommendations of Dr. Hyman helped her!
She may not become a president in 2016, but she will always remain one of the most elegant women of the 21st century.