Actor Ray Stevenson doesn't like to visit gym, although he has athletic body and is of 193 cm tall. He prefers to work at nights and thinks, that the sense of humor is the most important thing in your life. Ray Stevenson is 51 now and he is handsome, talented and successful. His films are watched and re-watched million times by his fans from various parts of our planet.
Ray Stevenson Biography
George Raymond Stevenson was born in 1964 on the 25th of May. He grew up in Lisburn (Northern Ireland) in a family of a pilot and a housewife. When the boy was 8 years old, he with his family moved to Cramlington, England. There Ray spent his early years, where he attended local school. After graduating from school, he decided to enter Art School. In fact, Ray was interested in acting from childhood, but he thought, it was impossible for an ordinary boy to become a star and that's why he decided to study design. Raymond Stevenson tells, painting till now remains his hobby. At the age of 25 he suddenly decided to study acting as well. The fellow entered Bristol Old Vic Theatre School and four years later he graduated with a diploma and the passion finally to start his career.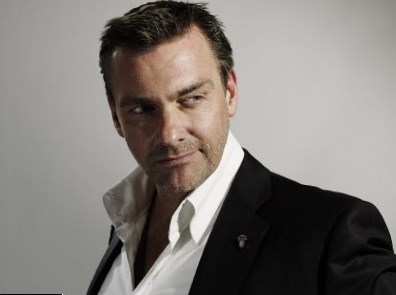 Ray Stevenson Movies
Ray Stevenson actor debuted in TV series, where he got minor roles. His great athletic body was one of the reasons, why film directors chose him for their projects. He was Sgt. Gartland in TV series "The Bill" and Joe Higson in TV series "Peak Practice". Having gained the first fame, Ray Stevenson got his first role in a big screen movie. He acted as gigolo in "The Theory of Flight". His character was supposed to help the main heroine (Helena Bonham Carter), who was wheel chaired, to lose her virginity.
Ray Stevenson interview for Punisher War Zone
The hard work of a young actor got modest success with critics and he, being full of enthusiasm, started to act in his next movie, "G:MT Greenwich Mean Time". Here's the list of the most interesting and successful Ray Stevenson films.
King Arthur
This movie was the first one that made an actor internationally popular. The role of Dagonet in historical drama "King Author" till now remains one of the most significant in actor's filmography. Ray Stevenson enjoyed his work on the movie. He co-acted such stars as Clive Owen and Keira Knightley.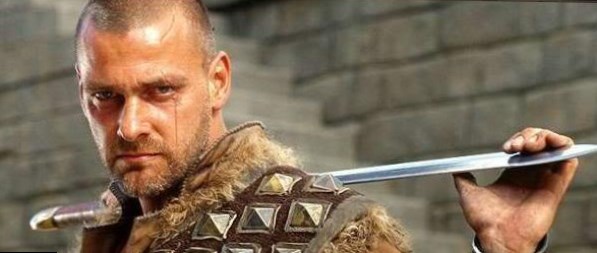 Rome
Historical TV series "Rome" lasted just 2 seasons, but it added additional kudos to Ray Stevenson and gave him an opportunity to meet the love of his life and mother of his children.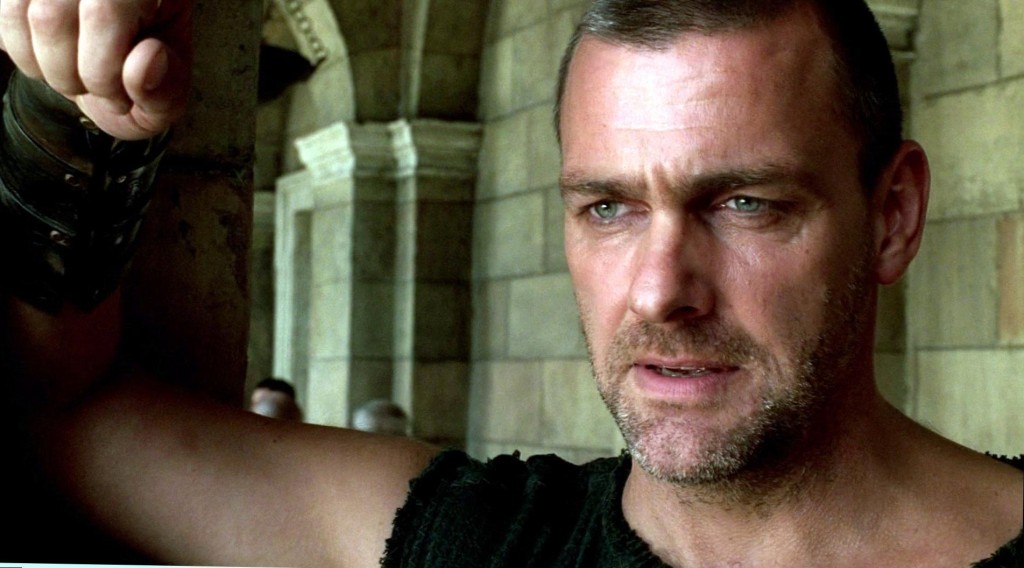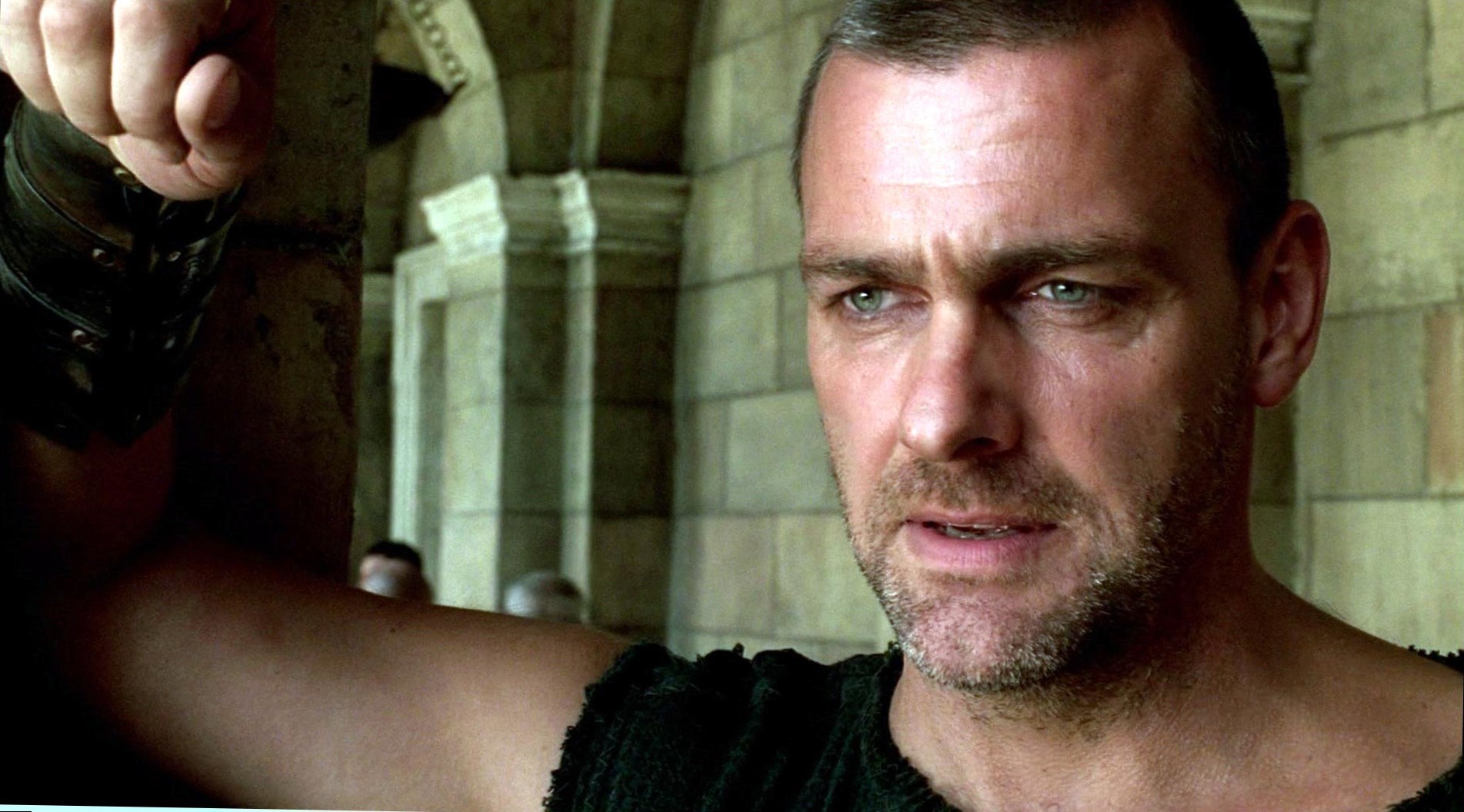 Dexter
Probably, it is the most successful TV series with the participance of Ray Stevenson. His character, Isaak Sirko, was estimated high by critics and the audience. The actor got an award nomination per his work in the movie. He got Saturn Award nomination in 2013 for Best Guest Starring Role on Television.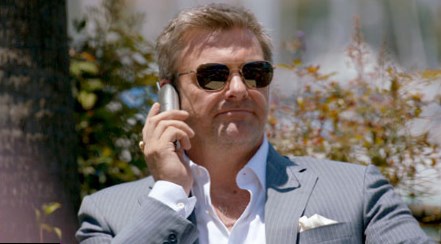 The Book of Eli
Probably, Ray Stevenson is a great lover of history as very often he acts in various historical films and TV series. But the role of Redridge in "The Book of Eli" was exclusion as in this movie the story is based not in past, but in future. It tells us about the life in California after world catastrophe.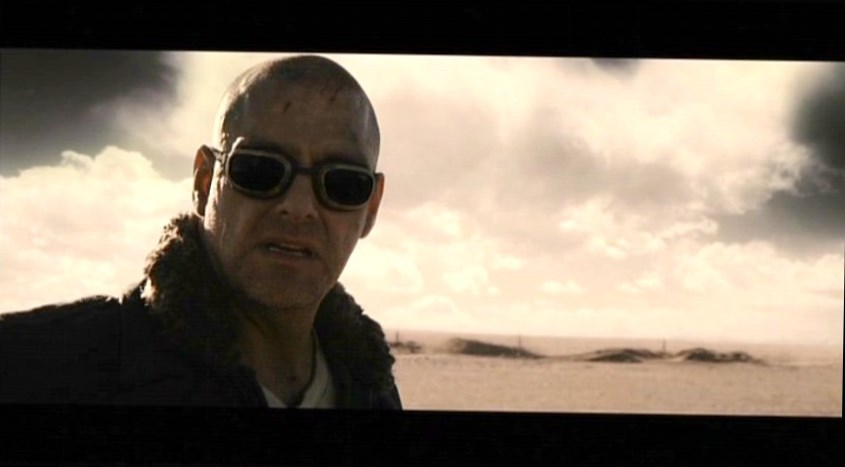 Thor
Ray Stevenson Thor is the most interesting and successful work of an actor. Blue-eyed Chris Hemsworth and beautiful Natalie Portman tried their best to make the movie natural and interesting. But the hard and talented work of Ray Stevenson (Volstagg) is one more reason to watch this film.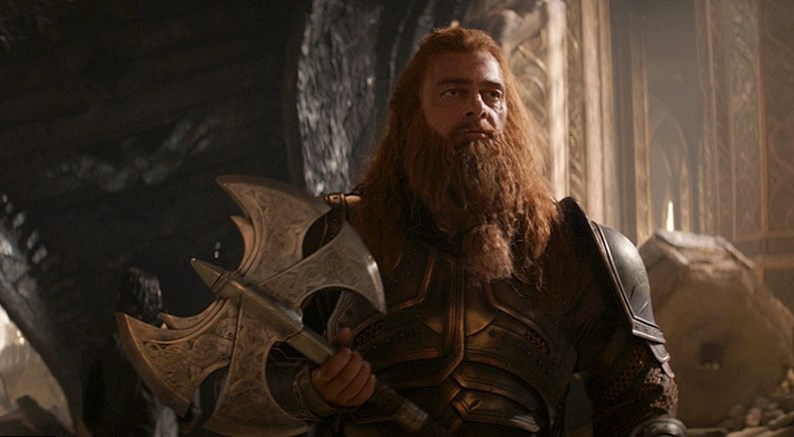 Jayne Mansfield's Car
The ex-husband of Angelina Jolie, Billy Bob Thornton, is a famous actor, who also tried his hand as a film director. Thus he managed to shoot 5 movies, the most successful of which was "Jayne Mansfield's Car". It tells about the life of an ordinary American woman, who left her husband in Alabama and moved to England with her second spouse. At the end of 60s in the former century it was unordinary insolence for a woman. Thirty years later her American husband, who hated his wife after her betray, was obliged to fulfill her last wish that she had told him just before her death.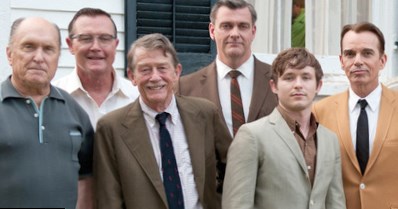 The Transporter Refueled
This movie was shot in 2015 and it is one of the latest works of an actor. Frank Senior, the father of a legendary transporter, great and elegant man in his golden age was successfully imaged on the screen by Ray Stevenson.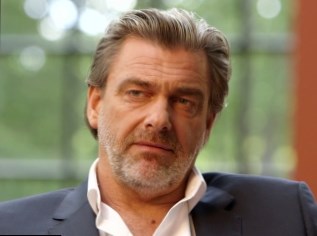 The Divergent Series
The role of city councilor, Marcus Eaton, in science fiction movie "Divergent" helped the actor to become popular among modern teenagers as well. He acts as the father of the main hero and looks extremely attractive on the screen. Divergent series are aimed at a younger audience, so Ray Stevenson got his fame among them too.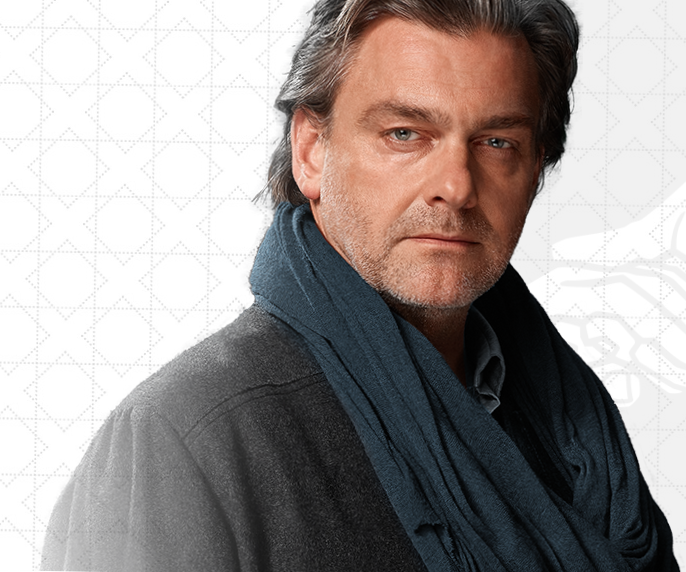 Ray Stevenson Personal Life
The actor was married officially just once. His spouse was an actress Ruth Gemmel, whom he met at a film set, when he acted in the movie "Band of Gold". They lived during 8 years together, but then filed for divorce.
In 2006 the actor met Elisabetta Caraccia, an Italian anthropologist. She worked as a consultant for TV series "Rome", where Ray Stevenson acted as Titus Pullo. The couple hadn't got married officially, but they started to live together. Now they are the parents of 2 sons – Sebastiano Derek Stevenson and Leonardo George Stevenson.
Ray Stevenson's popularity rises from film to film in spite of his half century age.