Halloween is the holiday where each one has a unique chance to remain unrecognized. Probably this is the only one day in the year when celebrities which have millions of fans can feel free hiding under the masks and costumes of monsters, witches, wizards, skeletones or bloody princesses. Really, what can be more easier than to feel everybody takes you for an equal in you dragon costume or a vampire make-up?
On October, 31 it is weird NOT to have a costume. To look like zombie is welcomed.
Last Halloween 2014 the famous actors, singers , musicians, writers, public persons also joined the crowd of "murdered" and "murderers" and odd creatures. Some of celebrities decided to "change" bodies with another popular persons.
Beyonce, for example dressed herself and her daughter Blue Ivy as Michael Jackson.
Kelly Osbourne, the daughter of legendary Ozzy turned into another celebrity – Gwyneth Paltrow. She looked absolutely the same like Gwyneth in The Royal Tenenbaums in 2001.
The other popular and famous guys took the decision to be as close to Halloween traditions as they could be. It means they turned into monsters! Courteney Cox and Johnny McDaid put on the costumes of the creepy and doll Annabelle which terrified the neighbourhood in The Conjuring.
Kim Kardashian probably had two missions when choosing the tight body suit in black color with a snow white skeleton and bones print. The first mission was possible – she really looked as a horror. The second mission – to look stunning even in a costume which makes you a monster was a success as well. The tight costume showed the perfect lines of Kim's body. The vampires couple – Gwen Stefani and Gavin Rossdale was seen at Hudson's party in L.A.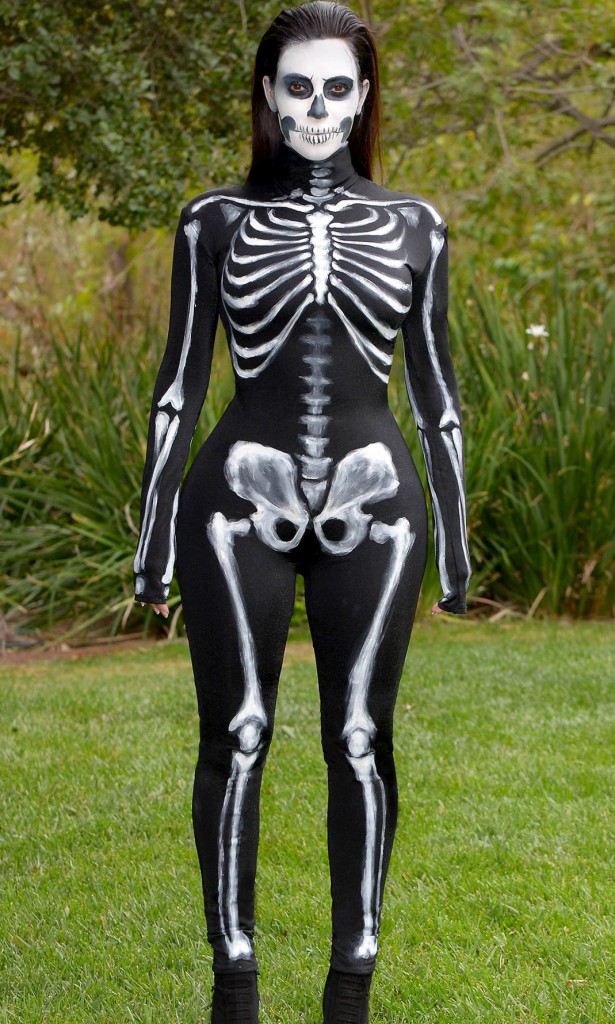 Halloween 2014 was marked by fantastically beautiful costumes which some of celebrities presented. Heidi Klum was a real New York fiest queen. She was a huge rainbow butterfly. The costume was made so scrupulously that it seemed you watch a real butterfly with her colorful wings spread which are…really huge!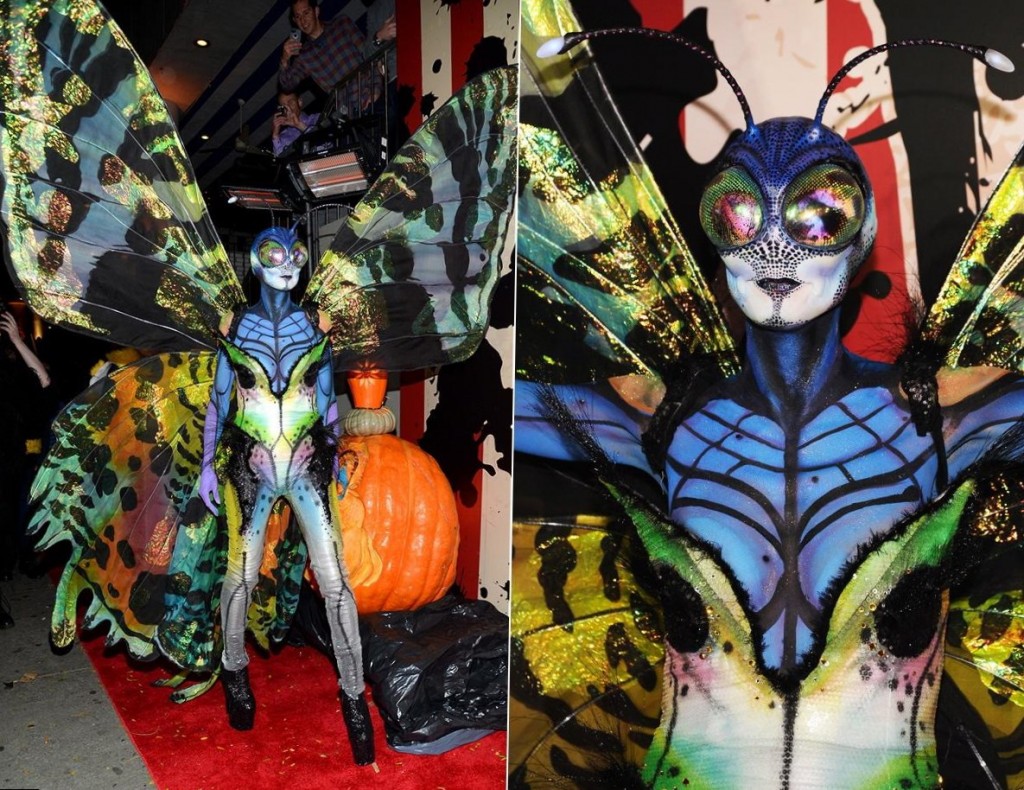 Hugh Grant probably made up his mind to get rid of the "handsome guy" stamp. He was in a traditional suit, but….with a yak head over his one. It was a fun to watch Hue with horns at UNICEF's Ball devoted to Halloween.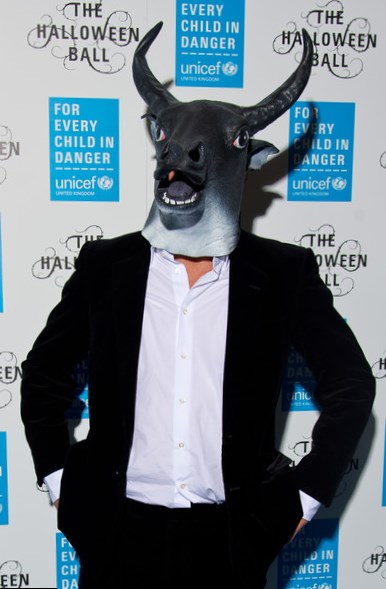 Although the "monsters" and "beasts" were in majority, elegance and charm win even during the All Saints' Day. Demi Lovato and Wilmer Valderrama had the best costumes. They turned into Lucy and Ricky Ricardo ("I Love Lucy") so professionally that looked absolutely identically with these Hollywood stars of the past.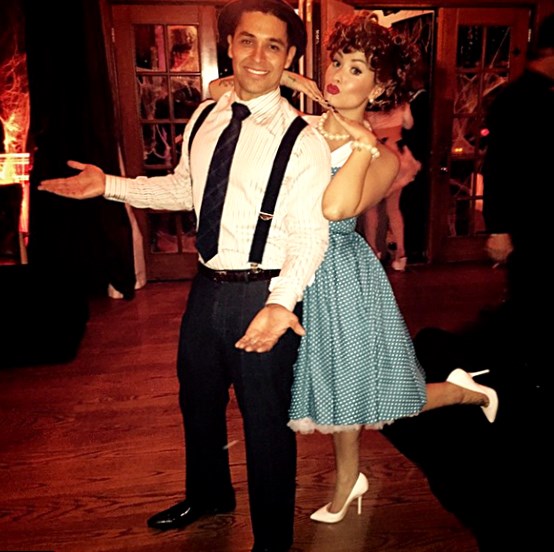 Justin Bieber with his brother Jaxon "saved the world" in the costumes of red Power Rangers and Taylor Swift was a pegacorn when she visited The Elvis Duran . The always popular costume of Captain America was on Gerard Butler last Halloween.
The Scottish actor amused his friends and George Cloony among them at Casamigos party in Beverly Hills. The same party (on October, 25) greeted Joey Fatone as a Spiderman, and Jonathan "Batman" Bennett joined the company in this black costume.